Print
Johannes Källi, a student of mechanical engineering in Tampere University of Technology, has enjoyed his studies. In the year 2015 he participated in Patria's AVI Trainee programme, which deepened his know-how in the field. This fall, during his final studies, he starts his semester as an exchange student in the Brno University of Technology in Czech Republic.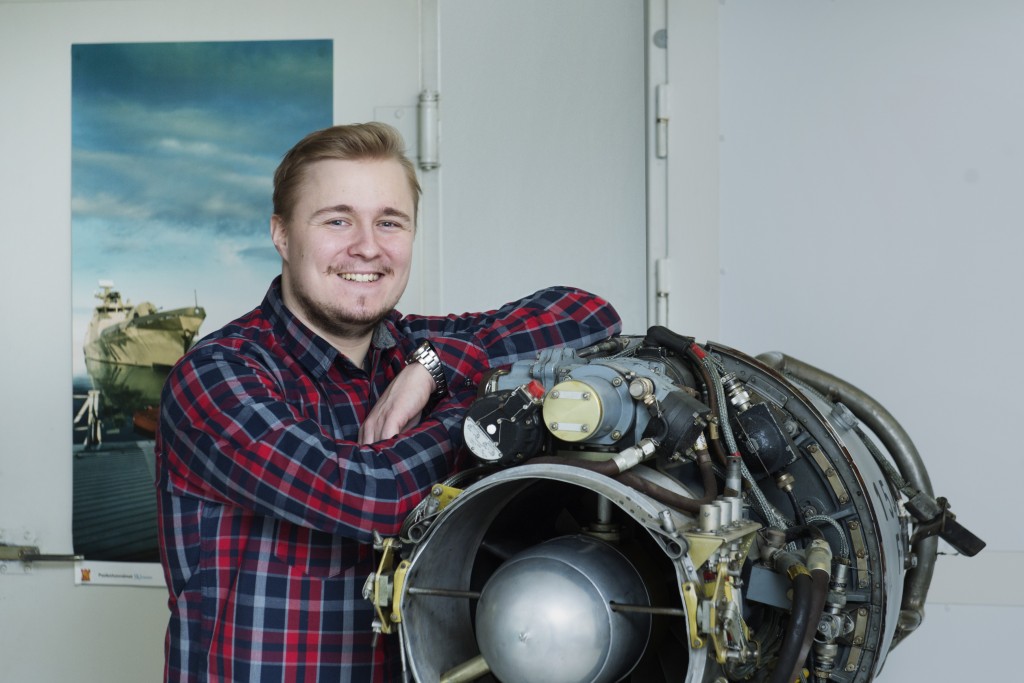 Mechanical engineering student Johannes Källi has combined studying, working at Patria and his enthusiasm to engines. The theoretical point of view, offered by his studies and the practical work experience as an engineer trainee in Patria's diesel engine unit in Linnavuori has been a great combination. Working part-time has given a chance to concentrate on finishing his Master's degree studies.
AVI Trainee programme offered experiences
Johannes Källi started working at Patria in 2015, when he was chosen to participate in the AVI Trainee programme, in which Patria is training future aviation technology experts for its various specialist and operational positions. After successfully completing the programme he continued part-time working at Patria, while also studying at the university. "Working as an engineer trainee has been very versatile. First I was training in a team where we disassembled engines. The training has also included fixing parts and getting familiar with tools. I have gradually received new assignments that have matched my level of competence. As my latest assignment, I've been working in a maintenance project of an emergency diesel engine of a nuclear power plant. Among other tasks, I've been working on the availability of spare parts." Källi also did his bachelor's thesis alongside his work. "As my bachelor's thesis, I did a quality certificate report, which looks at standards that are either national or apply to the whole of Europe." As a whole, the AVI Trainee programme was a fascinating experience. "It's been interesting to see corporate culture up-close and to see all that is being done here. From the point of view of a mechanical engineering student, Patria has lots of interesting things to see. AVI Trainee programme was in many ways a unique experience", he tells.
Special courses and new experiences from exchange-studies
In September Källi heads to Czech Republic, where he will be studying the fall semester in the Brno University of Technology. He chose to apply there especially due to its course selection. Since being a member of Patria's AVI Trainee programme, Johannes Källi was able to apply for an AVI Trainee scholarship, which Patria granted him to support the studies. "The studies will include e.g. aerodynamics, mechanics and computational fluid dynamics (CFD). And of course it's also interesting to get to see the local culture", he says.