Patria SONAC DTS - The dual towed sonar system for Anti-Submarine operations
Patria SONAC DTS is a modern high performance sonar system for Anti-Submarine Warfare (ASW) operations. The system is specifically designed for operations in littoral waters, for various vessel classes as well as for multipurpose vessels: The system is packed in removable 20-foot container that launches the two towed sonar systems: Variable Depth Sonar (VDS) and Towed Array Sonar (TAS).
Patria SONAC DTS is an optimal solution for littoral ASW-operations. It can be fitted into onboard frigates, corvette size vessels, patrol boats and unmanned vessels.
The sonars can be operated both separately and simultaneously enabling passive, monostatic and bi-static operation modes. The depth of the sonars as well as the transmission parameters can be adjusted optimally based on the Probability of Detection (PD). The system is optimized for medium frequency band and detection ranges up to 20km.
Patria SONAC DTS has modern interfaces for sonar operator, Combat Systems and Navigation System of Ship. Human Machine Interface (HMI) contains a comprehensive set of graphical analysis tools both in signal and in geographical domain for the sonar operator. Also, the launch and recovery of the sonars can be operated either from Sonar Operator Console or from the container. Both the state of the sonars and their positions can be also monitored on the deck.
Key features
Designed for littoral waters and open sea conditions
Comprehensive analysis tools, views and controls for sonar operator
Integrated Probability of Detection functionality of all operation modes
Automatic detection and tracking for all operation modes in WGS84 coordinate system
Automatic classification for all operation modes
Homing torpedo warning system
Interfaces to combat system, ship navigation and power system
Complete playback from recordings
Simulated targets can be added into the real-time acoustic data for training purposes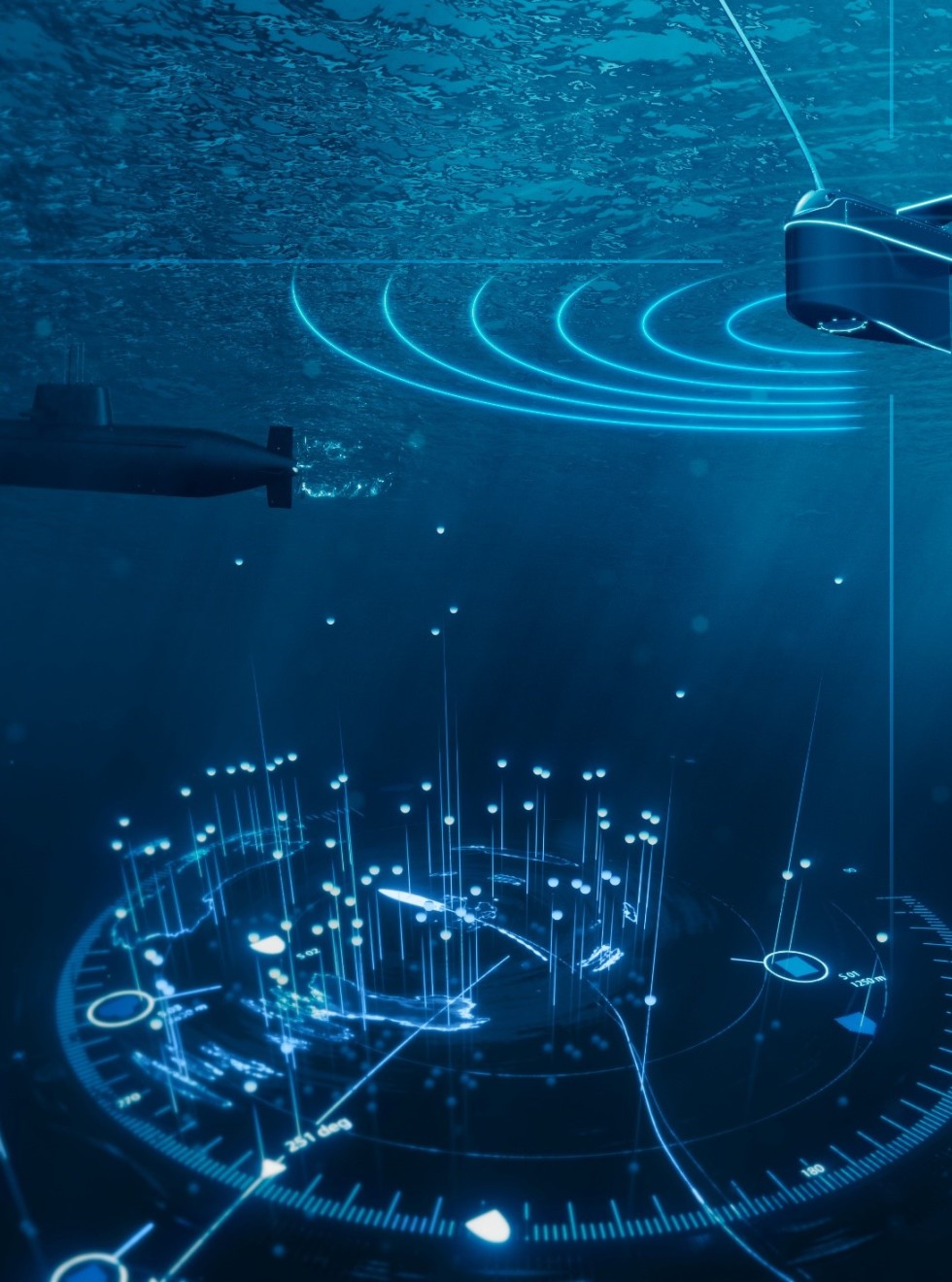 Downloads
Other fields of expertise
Through life capability