Patria AMV Part Task Trainer – top-notch virtual training 
Patria AMV Part Task Trainer combines virtual training environment and modelled AMV driver's position providing a cost-effective solution with high training value for a driver procedure and mission training. 
Patria AMV Part Task Trainer includes essential AMV driver systems such as Integrated Vehicle Control System (IVCS) and Health and Usage Monitoring System (HUMS) with virtual camera views. High fidelity VBS (Virtual Battle Space) based synthetic environment with extensive networking capabilities makes it possible to network Patria AMV Part Task Trainer with other simulators to enable mission training with e.g. vehicle mounted weapon systems as well as platoon level training. The simulator can also be networked with other training systems by using HLA (High Level Architecture). 
Key features: 
All essential driver's controls 
Simulated vehicle model (gauges, simplified 
driving and physical model)  
HUMS and IVCS interfaces for multiple training scenarios including simulated malfunctions 
Virtual prism view for driver 
Virtual Battle Space 4 (VBS4) based virtual environment with extensive simulation content library 
HLA (High Level Architecture) compatibility for networked training systems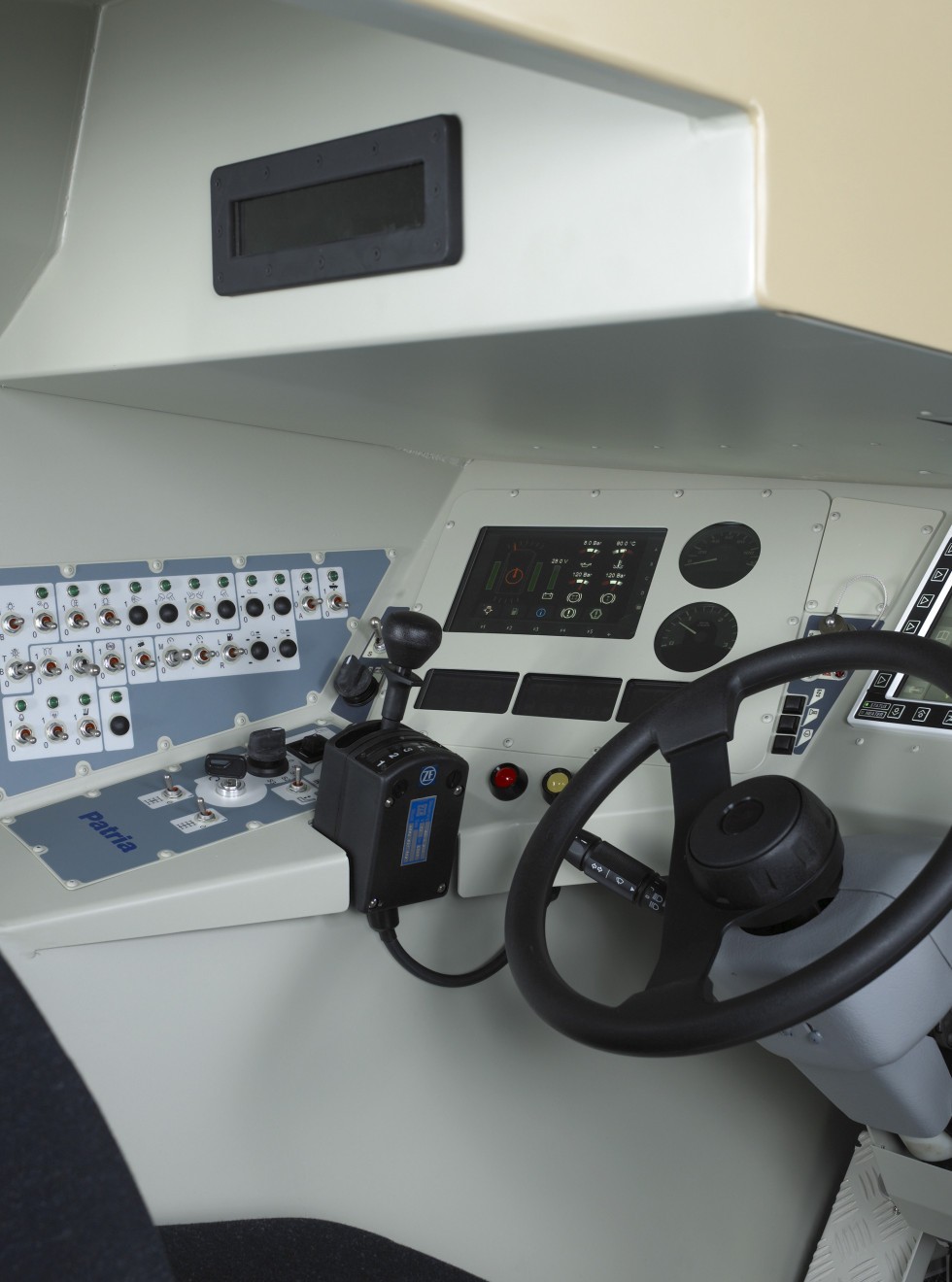 Downloads
Products in the same category
Other fields of expertise
Battlefield and critical systems
Through life capability