Patria provides Autonomous Systems and Services in Air, Land and Sea domains.
Air

products and services
System integration services including avionics, software and verification & validation expertises

Operations support and services
Land
Patria has developed its Heavy Unmanned Ground Vehicle (HUGV) system continuously for several years now and is a leading company in area of unmanned capabilities in its business segment. The development work has reached a level where the Patria AMV 8x8 vehicles can be operated remotely beyond a visual line of sight utilizing commercial (WLAN, 5G and 4G) networks or tactical software defined radio (SDR) systems. This enables the operation of the vehicle even from longer distances with higher reliability. Patria's HUGV system also provides the interface for artificial intelligence capabilities, like convoying or waypoint navigation.
Patria has already demonstrated HUGV capabilities numerous times. Last development was demonstrated in European Land Robotics Trials (ELROB) in June 2022.  In ELROB Patria AMV XP 8x8 HUGV was demonstrated with its convoying capability with optional remote control. The demonstration also utilized Patria's Remote Operating Desk (ROD), state-of-the-art user interface containing features, such as augmented reality and haptic feedbacks enabling more authentic remote driving operations. Patria's Local Situational Awareness System (PALSA) was also demonstrated in ELROB. PALSA combines several sensor types, including optional LiDAR and stereo camera systems.
Patria´s unmanned solution can be integrated into Patria AMV XP 8x8, Patria 6x6 vehicles and to all already delivered AMV 8x8´s without any major changes in the vehicle configuration. Patria's HUGV system can also be installed in other heavy vehicles and it quickly converts the legacy fleets of existing human-driven vehicles into unmanned systems.
 
Sea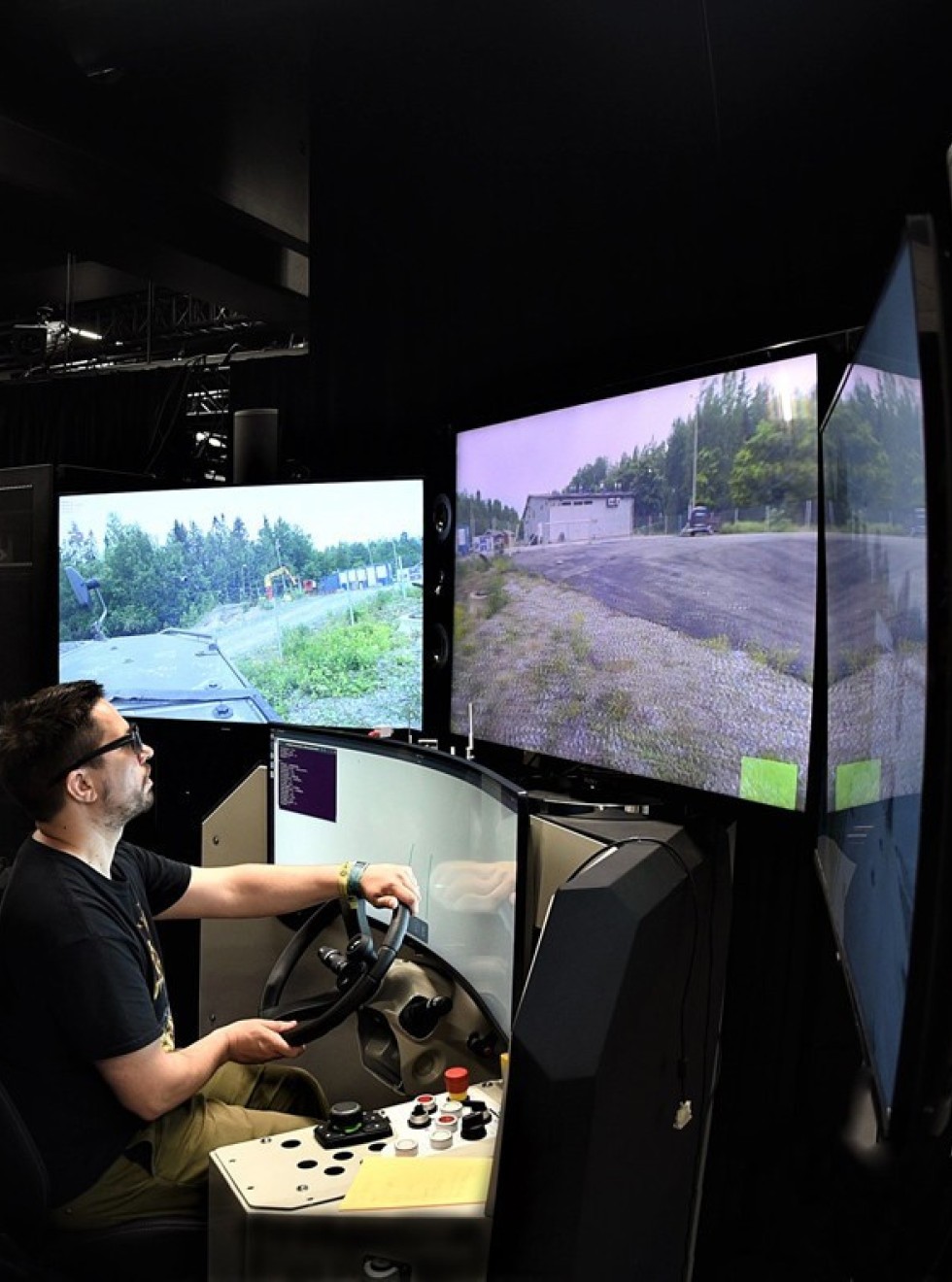 Downloads
Other fields of expertise
Battlefield and critical systems
Through life capability