Print
Vinka aircraft has been used in pilot training in Finland for almost 40 years. This aircraft and Juha-Heikki Saharinen, a flight instructor at Tikkakoski Training, have a long history together.
"I'm sure every pilot remembers their first solo flight. Mine was in a Vinka on 26 April 1983. While I was in the air, I kept glancing at the empty seat next to me. It felt weird, not to have an instructor sitting there.
But everything went well. It was a beautiful spring evening. The Kauhava flatlands had just thawed and the spring floods were about to begin. Northern lapwings, woodcocks and curlews fluttered and waded around the airport perimeter. In the air, they skilfully swerved out of the way of a larger steel bird.
My first flight took place during my national service. Back then, Vinka was a spanking new brand and we were only the second course to have flown with it.  Later, when I joined the Finnish Air Force, I got acquainted with many other types of aircraft.
And after retiring from the Air Force, I spent a short time in England training as a flight instructor. In 2007, I joined Patria as a flight instructor and my journey with the Vinka continued.
I've clocked about 2,300 hours in Vinkas, of which about 2,000 hours have been as a Patria flight instructor. Teaching has been wonderful. The best part has been seeing the cheerful faces of students returning from their first solo flight and sharing in the joy of their success.
A flight instructor must be thoroughly familiar with both the aircraft and its characteristics. But it's also essential to have a calm demeanour and to be able to pass that feeling on to your students. Composure is especially important in military aviation, when you have to do a lot of things very quickly.
The Vinka has been a wonderful tool. It's a sturdy machine with an extremely reliable engine and enough technology for basic training. I've never had any problems with a Vinka. New radio and navigation systems have been added over the years, and its livery has changed slightly, but it's basically exactly the same as it was in the early 80s.
In Finnish, "vinka" means a cold stormy wind from the north. We always try to arrange flight training in good weather conditions. However, I've also flown a Vinka in its namesake weather and it stood up well in that, too.
My last flight was also in a Vinka, on Thursday 15 October 2020. I was teaching a trainee flight instructor. My job was to pretend to be a student.
That flight will also stick in my mind, just like my first solo flight. My colleagues at Tikkakoski marked this special occasion. When I landed, there were fire trucks lining both sides of the runway, spraying water across it: I taxied through in my Vinka, with a guard of honour formed from waterjets.
That's the tradition. Flying – even solo flight – is a team effort. It's always been a pleasure to climb into a Vinka, as I've been able to trust that the mechanics have done their job to the best of their abilities.
But I've now reached the age (57) when the regulations forbid me from flying. However, I'll still be teaching next spring using a Vinka simulator.
And then I'll retire. Even the Vinkas – those still-spry fortysomethings – will themselves be retiring gradually."
READ MORE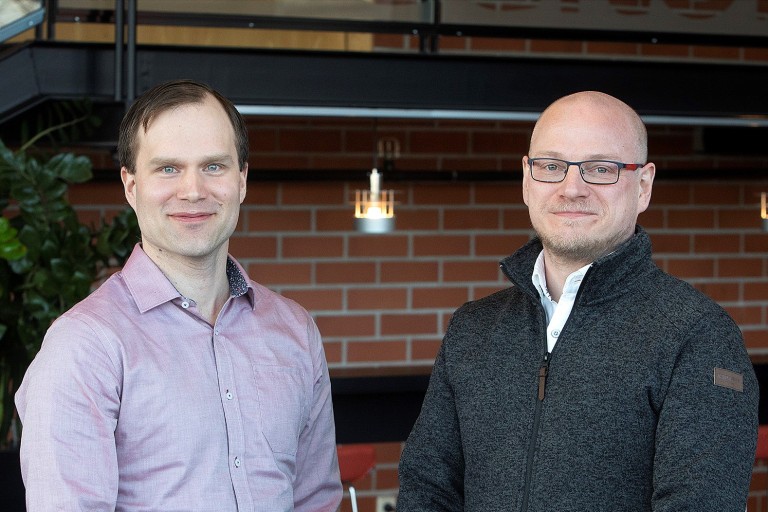 - 25.4.2022
Patria invests in new AI expertise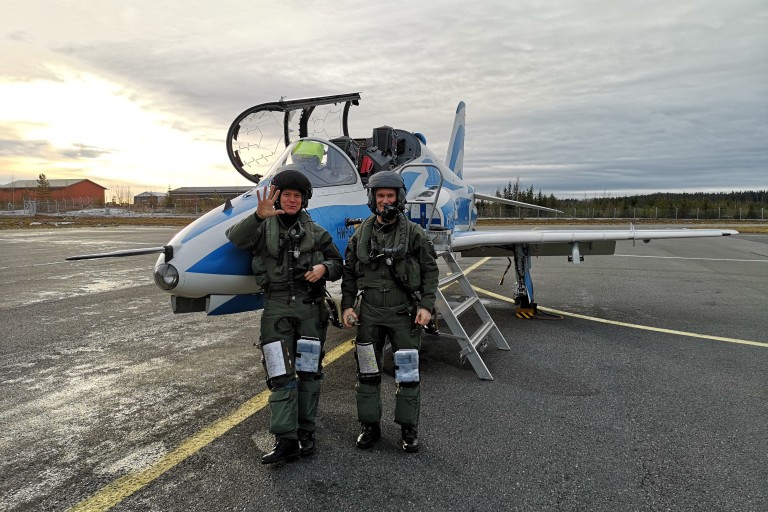 - 14.12.2021
Clocking in 5,000 flight hours on Hawk aircraft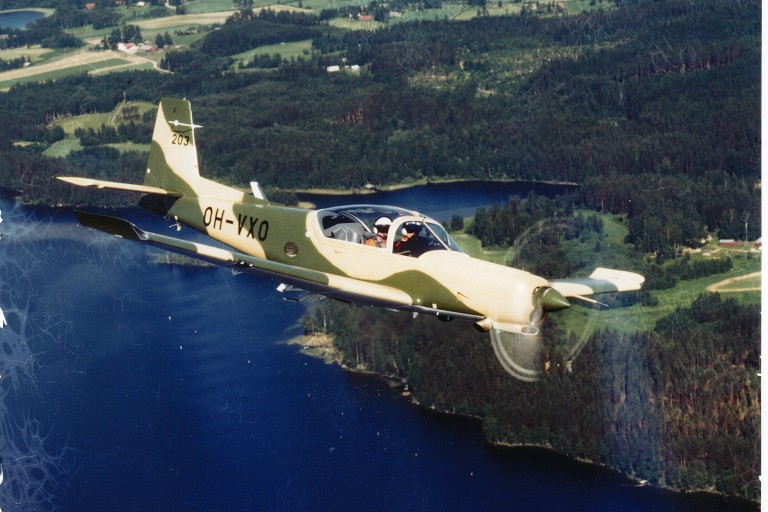 - 8.12.2021
A dyed-in-the-wool prop plane man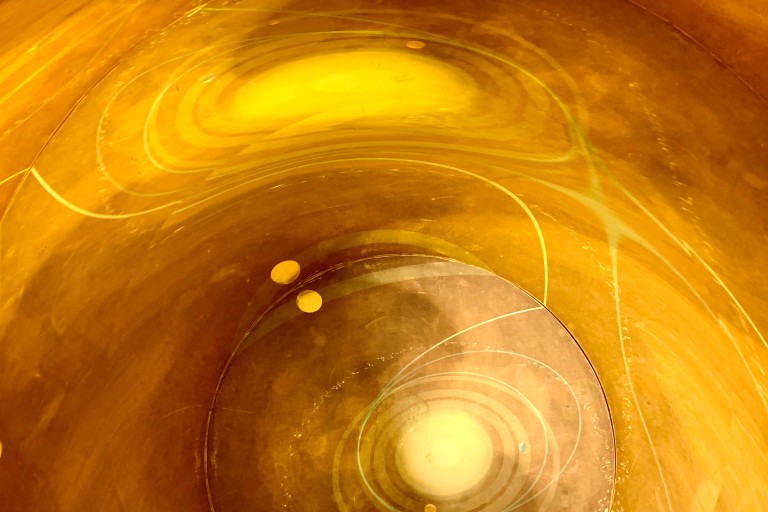 - 17.11.2021
Investigating the secrets of the universe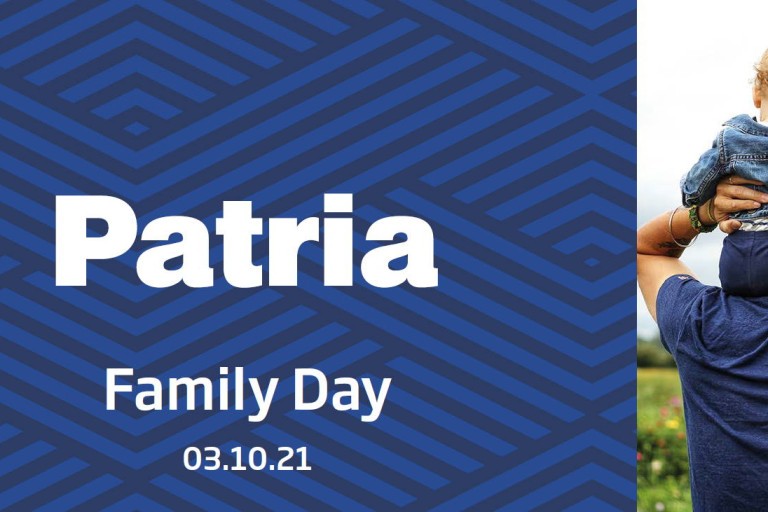 - 9.11.2021
Family Day at PBEC