---
Sweden to purchase Patria's armoured vehicles
Print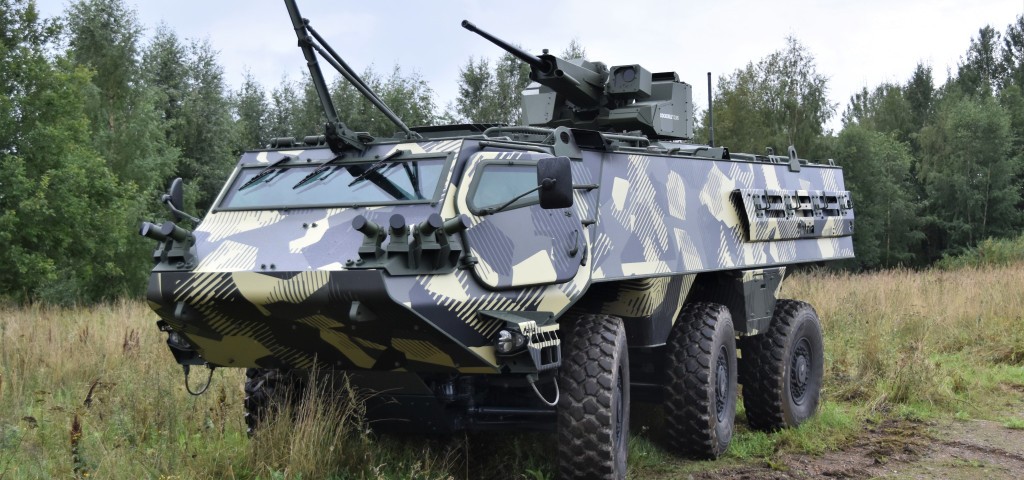 The international defence and technology company Patria signed a contract with the Swedish Defence Procurement Agency (FMV) for FMV to purchase 20 Patria 6x6 armoured vehicles. The first deliveries of the vehicles, which in Sweden will be called "Pansarterrängbil 300", will take place within 2023.
Patria 6x6 vehicle was chosen as the platform for a unique Common Armoured Vehicle System (CAVS) collaboration programme between several European countries, participated already by Finland, Latvia, Sweden and Germany. The deliveries to Latvia have been ongoing since end of 2021 and Finland received its pre-series vehicles in the summer of 2022. Sweden joined the 6x6 research and development programme in 2022 and the deliveries this year will be the first steps to meet the Swedish demand for several hundred vehicles throughout the 2020s.
The Patria 6x6 vehicle set for delivery is the troop transportation model, which offers the latest vehicle technology such as state-of-the-art protection for up to 12 crew members. While Patria 6x6 is primarily designed for troop transportation, the vehicle is modular and can be configured for a wide range of different purposes, including command & control and ambulance duties.
"The Swedish Armed Forces have operated Patria's XA 6x6 and AMV 8x8 vehicles for over three decades in many harsh environments around the world and this new contract for our latest Patria 6x6 vehicle proves that the vehicles live up to our promises," notes Mats Warstedt, head of Market Area Nordics at Patria. "Patria 6x6 vehicle is also a very good example of Finnish-Swedish cooperation, where a significant value is provided by Swedish suppliers such as the engine and the steel of its armour."
Media enquiries and further information:
Sirje Ahvenlampi-Hyvönen, Vice President, Group Communications, Patria, tel. +358 50 557 3822, [email protected]
Mats Warstedt, Senior Vice President, Nordics, Global Division, Patria, tel. +46 739 449108, [email protected]
Patria material bank at: www.patriagroup.com/newsroom/images
Patria is an international provider of defence, security and aviation life cycle support services, technology solutions and pilot training. Patria provides its aerospace and military customers with equipment availability, continuous performance development as well as selected intelligence, surveillance and management system products and services. Patria's mission is to give its customers confidence in all conditions, and the vision is to be the #1 partner for critical operations on land, sea and air. Patria has several locations including Finland, Sweden, Norway, Belgium, the Netherlands, Estonia, Latvia and Spain. Patria employs over 3,000 professionals. Patria is owned by the State of Finland (50.1%) and Norwegian Kongsberg Defence & Aerospace AS (49.9%). Patria owns 50% of Nammo, and together these three companies form a leading Nordic defence partnership.