---
Patria and CSM signed a Memorandum of Understanding
Print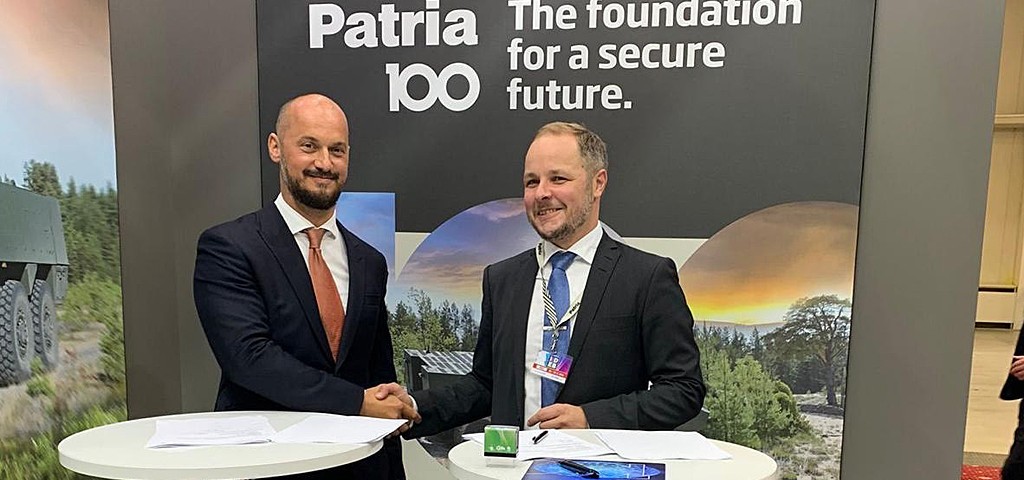 Tomáš Maroš, CEO of CSM Industry and Jussi Järvinen, President of Patria's Land business unit signing the MoU.
Patria and the Slovak engineering company CSM Industry have signed a Memorandum of Understanding related to the tender for the supply of 8x8 armoured fighting vehicles. The agreement includes cooperation in the supply and sale of eight-wheeled armoured vehicles. CSM's production capabilities meet the requirements of the defence industry and the eight-wheeled armoured vehicle project. The Cooperation will bring new jobs in the future, and opportunities for practical training for secondary and university students.
"We would like to contribute to the development of the engineering and defence industry in Slovakia, which has a long tradition in this country. It is also important to look for common opportunities and contribute to the development of this segment in Slovakia with our experience and innovations. By developing the manufacturing network in Slovakia for the 8x8 vehicle project, Patria will create new jobs in the Slovak industry", says Jussi Järvinen, President of Land business unit at Patria.
"CSM has represented the traditional Slovak engineering industry since 1967, and the partnership with Patria brings a combination of traditional values and new technology advancement from Finland. We are happy to start a new journey together which means new opportunities for the region with high unemployment and skill development for future generations", says Tomáš Maroš, CEO of CSM Industry.
Both parties believe that the cooperation in the 8x8 project will also open up partnership opportunities for other projects and enable the acquisition of the skilled workforce, to gain experience and further development of both companies.
For further information:
Jussi Järvinen, President, Land business unit, Patria, tel. +358 40 869 6625, [email protected]
Patria is an international provider of defence, security and aviation life cycle support services, pilot training and technology solutions. Patria provides its aerospace and military customers with equipment availability, continuous performance development as well as selected intelligence, surveillance and management system products and services. Patria's mission is to give its customers confidence in all conditions, and the vision is to be the #1 partner for critical operations on land, sea and air. Patria has several locations including Finland, Sweden, Norway, Belgium, Estonia and Spain. Patria employs 3,000 professionals. Patria is owned by the State of Finland (50.1%) and Norwegian Kongsberg Defence & Aerospace AS (49.9%). Patria owns 50% of Norwegian Nammo, and together these three companies form a leading Nordic defence partnership. www.patriagroup.com
CSM Industry s.r.o. is a Slovak engineering company that has built on a 50-year history of engineering and construction machinery production in Tisovec. The company is a manufacturer of UDS machines, but also focuses on sales, service, accessories of these machines. It also focuses on cooperative production of welded parts. The company's products are directed to the markets of the V4 countries, but also the Czech Republic, Poland, Hungary and other Eastern European countries. www.csm.sk
PATRIA MAGAZINE
Upcoming events
Tartu, Estonia
19.9.2022 - 22.9.2022
EWLive2.0