Patria ASW Training Target can execute multiple underwater missions simultaneously or separately that are pre-planned with Mission planning software. The AUV navigates the planned routes by using waypoints that trigger the execution of the desired mission types.
Patria ASW Training Target is a small and lightweight autonomous underwater vehicle (AUV) that serves as a target for Anti-Submarine Warfare operational training.
The key capabilities of the system are based on high performance and wide bandwidth acoustic transmitters that are towed with proper spatial spacing by the AUV. The system can repeat received sonar pulse towards the sonar with proper phase shifting of the pulse as it were reflected from a total length of moving submarine. At the same time, Patria ASW Training Target can serve as training target for low weight homing torpedo system by repeating the torpedo pulses as they would reflect from a moving submarine.
Alternatively, Patria ASW Training Target can serve as attacking training target by transmitting the homing torpedo pulses from the waveform library of the device. While executing these tasks, Patria ASW Training Target can serve simultaneously as passive sonar target by transmitting the wide band acoustic signature of a submarine e.g., its propulsion noise.
Key features
Designed for active and passive ASW operative training in open water conditions
Top notch acoustic transmitters with high acoustic power and wide bandwidth
Repeats sonar pulses as they were reflected from a submarine
Contains a waveform library for transmits homing torpedo pulses as well as acoustic signature waveforms of submarines or other vessels
Active AUV mission is controllable with specific acoustic control pulses
AUV has capability to send and receive FRSS waveforms
Data storage for hydrophone data from the whole mission
Technical Readiness Level 9, in operative use.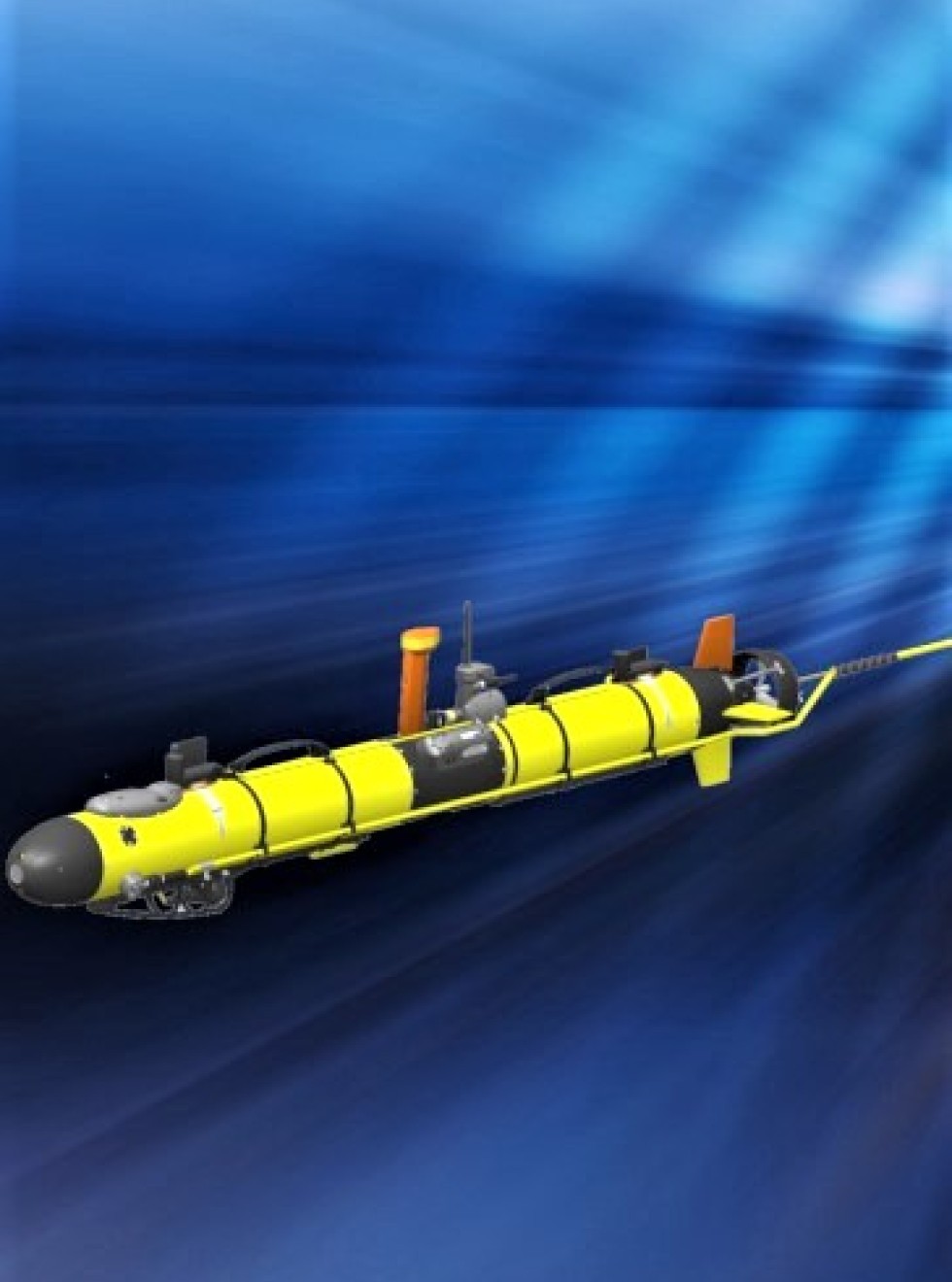 Downloads
Other fields of expertise
Through life capability