Print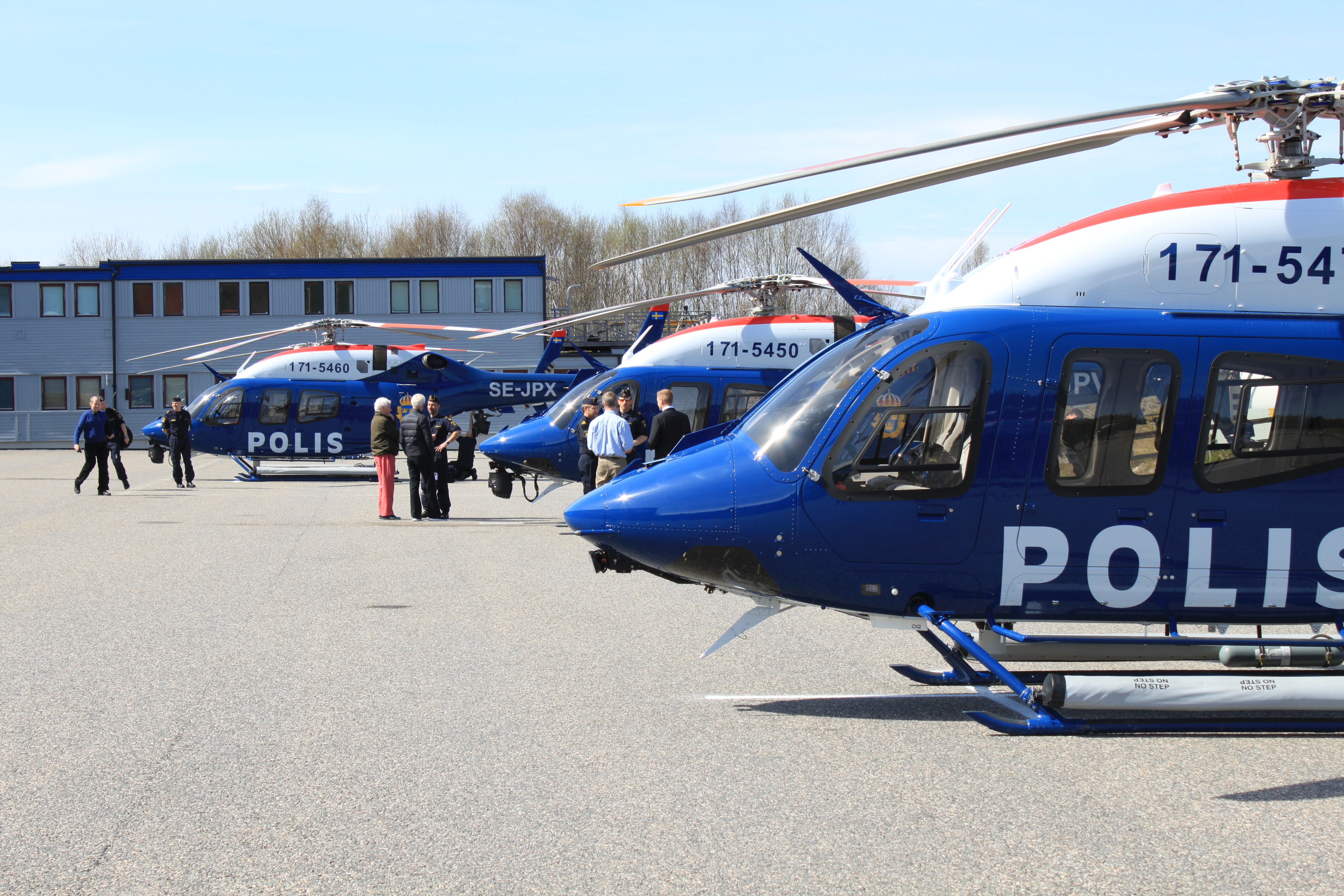 The Swedish Police launched new helicopters between 2015 and 2016, replacing the fleet of EC-135 helicopters to seven Bell 429s. Patria was in charge of the life cycle services of the EC-135s and will also maintain the Bell helicopters. Patria has trained its personnel and created the necessary readiness for the new rotorcraft type. The Police use helicopters for search, photography, transport and rescue duties.
The launch of the new fleet was celebrated at Patria's Arlanda unit in early May. About a hundred guests were present, with the day culminating in an air display and presentation of the equipment. The Bell 206 helicopter used for pilot training by the police was also on display, and even Bell 47–rarely seen these days–with which the special services of the Swedish Police began flight operations 51 years ago.
Patria has been providing helicopter life cycle services for the Swedish Police for over 50 years. Customers to which Patria provides life cycle support services include the military and state authorities in northern Europe. Patria Helicopters offers world-wide services as a service centre authorised by three helicopter manufacturers.