Print
The year soon to end has seen several new beginnings. Early in the year, Patria and RUAG signed an agreement on industrial cooperation regarding life-cycle support services for Finnish and Swiss F/A-18 Hornets.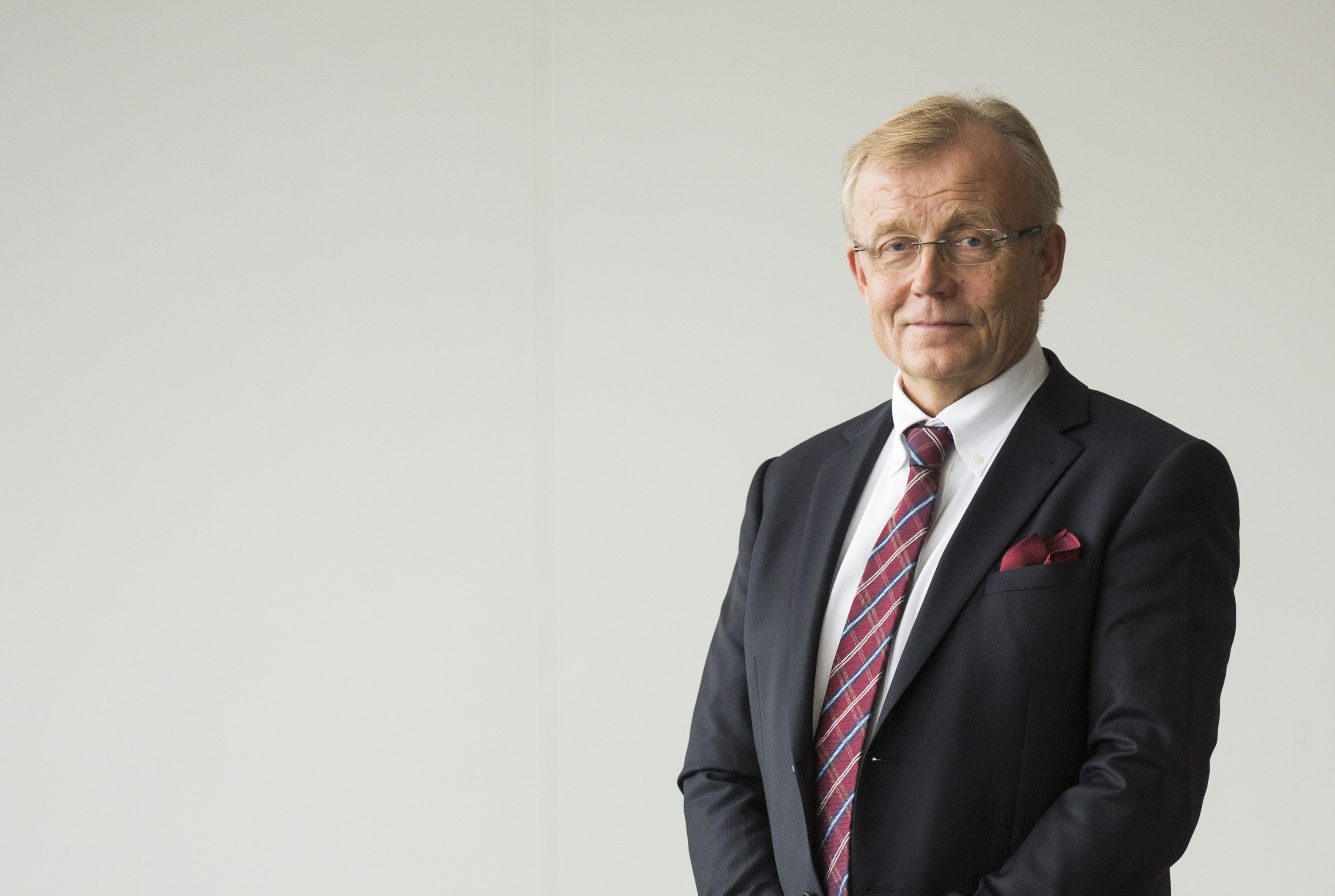 Soon afterwards, we signed an agreement with the Kazakhstan Civil Aviation Academy on the provision of commercial pilot training. We also signed another agreement, which is important in a number of respects, on the maintenance of Sweden's HKP16 Black Hawk helicopters. Our acquisition of the business operations of Malmskogen Aerocenter AB, based in Linköping, Sweden, strengthened our growing business in the maintenance and upgrading of helicopters and their components, as well as in helicopter spare parts and electronics.
At the Eurosatory exhibition in Paris, we showcased a new training simulator for the Patria Nemo mortar system and the LISA thermal imager developed by Millog. We also began our two-year chairmanship of ELDIG, the European Land Defence Industry Group, which operates under the auspices of the AeroSpace and Defence Industries Association of Europe (ASD) and serves as a forum for the land systems industry. In the early autumn, we showcased a new information flow system at the MILCOM 2014 conference in Baltimore, in the United States. This system is designed for applications which require the reliable transfer of data, such as unmanned systems in which payload and command data need to be relayed.
From our viewpoint, the key event of the year was the signing of KUPI 15, an expansion project of our subsidiary Millog. Millog and the Finnish Defence Forces agreed to deepen their current strategic partnership, by transferring a larger portion of the FDF's current maintenance responsibilities to Millog. When the Logistics Establishment of the FDF becomes operational on 1 January 2015, Millog will take a more prominent role in the planning and implementation of maintenance. At that point, approximately 330 employees will transfer from the FDF to Millog, after which Millog will provide employment for around one thousand staff. A procurement authority of €581 million, intended to cover the next six years, has been ring-fenced for this purpose in Finland's defence budget. For its part, Oricopa has signed a major deal with Kongsberg Defence & Aerospace AS on the delivery of components for the communications and control system of the NASAMS II surface-to-air missile system.
New beginnings are vital to remaining competitive and maintaining our strategic functions and expertise, particularly since projects in some of our traditional operating areas are being continuously postponed. As the world and operating environment change, we must continuously review the various alternatives available to our business operations, using flexibility to thrive in the face of intensified competition.
The world around us has changed rapidly over the last few months and become less predictable. However, this is also likely to bring new beginnings and opportunities. At present, because the situation is changing on an almost daily basis, things may be completely different by the time this issue appears in print.
The next time we will showcase new beginnings will be in mid-February at the International Defence Exhibition and Conference IDEX in Abu Dhabi, where Patria will make its first joint international appearance with Millog, a company that has set its sights on the export markets.  
Heikki Allonen
President and CEO  
This article was published in the Patria magazine in December 2014.