Print
With decades of previous experience in government military, Carmelo Giudice, Operations Manager, sees promising internationalisation opportunities for the company. Prior to joining Patria, he built an impressive career working for Belgian Defence. Now, he says, his previous experience helps him to understand the client side. 
As Operations Manager and Vice General Manager at Patria's Belgium unit, Carmelo Giudice works with 15 of Patria's international clients and says he sees great prospects for Patria to grow. He believes that taking the best parts of the Finnish working culture and appreciating the diversity of other working cultures is an integral part of the future success.
Taking the best parts of each countries' working culture and appreciating the diversity is the key of the future success, Carmelo believes.
– Ever since I was young, I was always interested in aircraft. I got to make a few trips by plane with my family and thought that this is what I want to do - travel around the world, and work with aircraft, Carmelo says.
Initially, this interest took him to Belgium's Royal Military Academy to study engineering. After graduating in 2008, he landed a job in the Belgian Defence and the career trajectory was set. 
Over the course of nine years, he worked through various positions with increasing responsibilities and impressive postings. Just to name a few, he was deployed to Kandahar Airfield in Afghanistan as Director of Maintenance Operations in contribution to NATO ISAF (International Security Assistance Force), he has been responsible for keeping the Belgian F100 engine fleet operational, and as the MNFP F-16 Country Representative he was posted in Oklahoma, USA, where he represented Belgium in various multinational programmes.
He says that working under pressure was a key skill to his success.
–  Afghanistan, for example, was intense. Aircraft needed to be ready for the pilot at all times. The environment was not easy. I started in August when my team had to work outside in the 45-degree heat and there was a lot of sand and dust. In December and January, it was very cold during the night. The satellite connection was unstable so you could not always get in touch with the family. Managing and motivating people under these conditions was challenging.
Carmelo liked his job, however after a long career in the public sector, he felt that it was time to transition to the private side. He joined AIM Norway as Engineering Manager in 2018, and a year later, through acquisition, Carmelo and his clientele became part of Patria.
– It was a positive time – a lot of positive message-telling and visits back and forth. The message from Patria was that they are set to grow internationally.
Caring about people
Carmelo Giudice has an excellent vantage point to observe Patria's working culture. From company culture perspective, acquisitions are always a process. Carmelo says that when Patria's Horizon 2025 was launched in 2022, the two companies merged culturally. Those working in Belgium really got to know their Finnish colleagues and vice versa. 
At Patria caring about people is important - people are encouraged to find a good work-life balance.
According to Carmelo, Patria's Finnish roots contribute to the organisation's approach to people in many positive ways.
– What I like about the Finnish working culture is that caring about people is important. Instead of working 15-hour days and putting aside your family time, people are encouraged to find a good work-life balance.
A good work-life balance helps people to stay healthy and motivated, which will also yield better results for the employer in the long term.
Another thing Carmelo has noticed is that Patria has a culture of listening to people.
– In many other cultures, the upper management makes the decisions, and the rest of the workforce just executes. At Patria, we discuss and share opinions, and only then decisions are made.
Seizing international opportunities
A lot of the decision-making Carmelo is involved in has to do with Patria's international customers. According to Carmelo, Patria has been great at seizing current international opportunities, and he sees great growth prospects for the company on the global front.
He believes that again, learning about and understanding other ways of working will be a key success factor for Patria.
– In Finland the working culture is like for example that in Germany. In countries such as Chile, Portugal or Pakistan, it's different – in the south they like to joke or go out for drinks before discussing business. It depends on the client's working culture how you need to adjust.
Patria has been great at seizing current international opportunities, and Carmelo sees great growth prospects for the company on the global front.
Carmelo, himself, is doing much of this kind of work, working at the junction where client culture and technical requirements meet Patria's culture and production. Understanding all sides is key to successful projects and long-term contracts. Meanwhile, he is living out his dream job – he still gets to travel, and work with aircraft.
Career highlights
| | |
| --- | --- |
| 2008  | Graduated as Civil Engineer from Royal Military Academy, Belgium |
| 2008–2009 and again in 2012 | Flight Engine Commander, Belgian Defense in Florennes, Belgium |
| 2010  | Recognition for "Job Well Done" in contribution to the NATO mission ISAF (International Security Assistance Force) |
| 2011  | Granted the Air Force Commander Award |
| 2015–2018 | Posted in Oklahoma City, USA, as the MNFP F-16 Country Representative for Belgian Defence |
Meet the people of Patria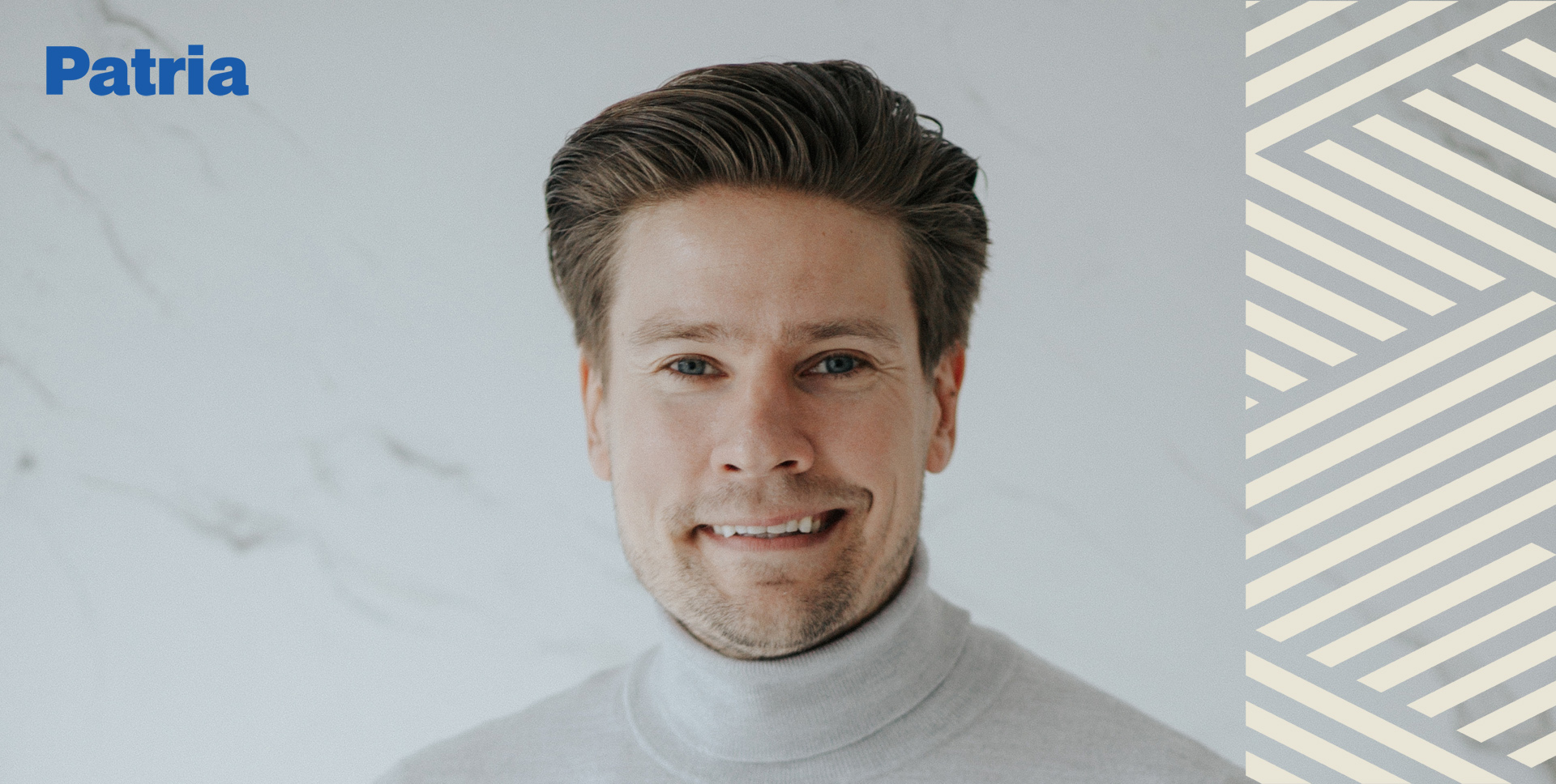 Meet the people of Patria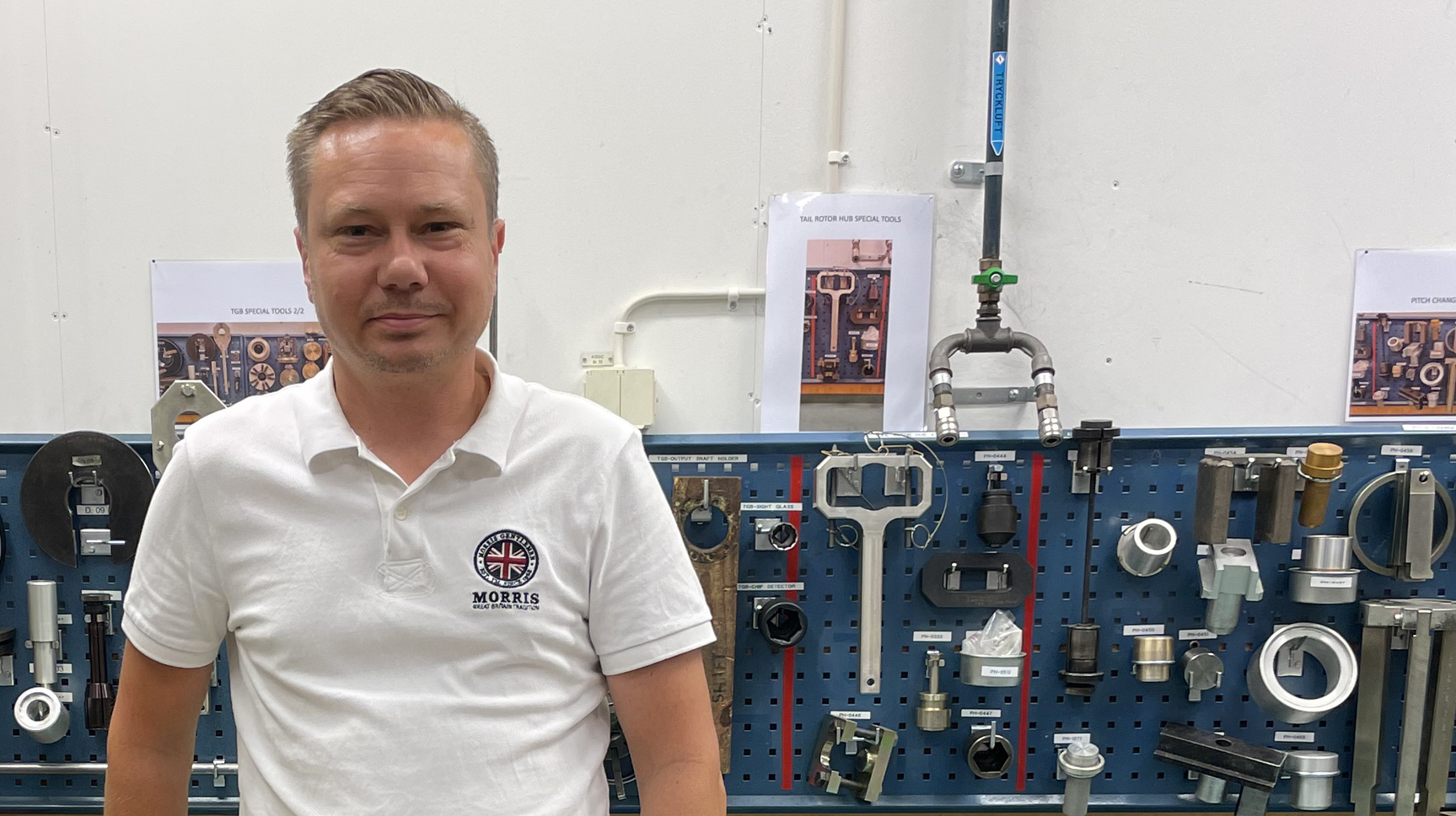 Meet the people of Patria