Print
Joonas Vesterlund brings an athlete's motivation, ambition and an international mindset to his work at Patria, where he has been able to show his talents and fulfil his enthusiasm for learning.
Joonas Vesterlund was supposed to be a professional athlete. He did study production technology at the University of Oulu, but training was his top priority, and even after graduation, he had a clear goal: to become a top speed skater. But his body failed him.
– I had torn my hip adductor so many times that my development as a skater stopped. I realised that the energy and ambition I had channelled into sports had to be directed elsewhere, so I started looking for a job, Vesterlund says.
I'm hungry for knowledge, always interested in learning something new.
– I ended up at Patria by chance. I noticed a production engineer's position at the Helicopters unit in Halli in 2014, applied, and happened to get the job. I haven't looked back since, and just started my tenth year here.
Vesterlund feels that his habits from the world of competitive sports – determination, precision, planning and an analytical approach – also prepared him for working life. Goal-orientation and seeking new challenges have been the defining factors of his career at Patria.
– I'm hungry for knowledge, always interested in learning something new. And I've wanted an international job since I was young.
Five years in Estonia
His background in competitive sports also explains Vesterlund's interest in international work. Skaters often travelled to training camps and competitions around the world.
– When we trained together with different national teams, I always found different cultures fascinating. So, as soon as I got my career started, I wanted my work to be international, either in the form of travel or a posting outside Finland, Vesterlund says.
The opportunity for an international posting came in 2018. Patria had established Patria ISP Oy (International Support & Partnership) for managing its foreign subsidiaries, and an internal recruitment for Project Manager at Milworks in Estonia caught Vesterlund's attention.
– I went to Estonia for an eighteen-month posting, but Milworks opened up great career opportunities and such interesting work that I couldn't bring myself to leave and ended up staying for the full five years as an expat.
Vesterlund soon moved from CV90 armoured vehicle Maintenance Project Manager to Milworks' Chief Operating Officer, and served as the unit's CEO for his last two years in Estonia.
– I am grateful for the support I got from both the ISP organisation and the Milworks Board. They saw the potential and abilities that helped me succeed at various positions in Milworks. I have also found that colleagues at Patria are always ready to share information when needed.
Differences in professional culture
Although Milworks is part of Patria, it naturally has an Estonian culture.
– The differences to working in Finland were clear. For example, the authority of a supervisor is much stronger in Estonia. And my employees said that it felt strange at first when I started having performance reviews with them, Vesterlund says.
– As a supervisor, I felt that it was important to know how everyone was doing, so I taught myself basic Estonian to connect with those employees who felt it easier to chat in their own language.
During Vesterlund's tenure, Milworks' work culture gradually started developing in a less hierarchical direction, where employees are free to question decisions and feedback goes both ways.
– The change was also possible because the organisation was quite small, with only 30–40 people. I understand that, in a larger organisation, achieving such changes would be even slower – if at all possible.
From management to sales
Now, however, Joonas Vesterlund is back in Finland and at Patria. At the end of his Milworks posting, Vesterlund discreetly let his supervisor know that he would like to continue in international positions. He was offered the role of Key Account Manager, responsible for the sales of Patria's product portfolio in Norway and Denmark, which are relatively new markets for Patria.
Joonas Vesterlund feels that Patria offers challenges and opportunities as long as you ask for them.
– As a young novice, I thought that five years in one job was enough and then you had to find something new in order to develop and be challenged. But Patria changed my mind, and I can imagine staying here for a long time to come, as long as the challenges keep on coming.
Joonas Vesterlund feels that Patria offers challenges and opportunities as long as you ask for them.
Vesterlund took up his new position in July 2023. Although the move from Milworks CEO to international sales seems like a leap, he enjoys learning. 
– I started with a blank slate, and my work currently consists of networking and getting to know how public contracts are put out to tender in these countries. My more experienced colleagues have given me valuable advice. I was naturally involved in sales and tendering at Milworks, so they are nothing new to me in themselves – now I just have a different perspective and responsibilities, Vesterlund says with clear enthusiasm.
Vesterlund's experiences in Estonia gave him a sense for cultural differences and how to navigate them. However, his current position requires a curious and flexible approach, being able to read people, rather than smoothing the rough edges of difference cultures. 
Patria's strategy is international
Vesterlund says he is outgoing, social and easy to approach. He considers Patria's new Horizon 2025 strategy to be a sensible reform for a company seeking growth. The strategy also helps his current sales work with its low hierarchy, variation in the make-up of teams, and the opportunity to get familiar with all the products and services in Patria's portfolio.
With Patria's goals for international growth and Finland's accession to NATO, the company will probably offer plenty of interesting international positions in the future too.
In addition to his sales duties in Norway and Denmark, Vesterlund has also assumed the role of NATO Industrial Coordinator, whose duties include finding out what kind of tenders will be submitted through the NATO Support and Procurement Agency (NSPA) and how Patria's portfolio matches them.
With Patria's goals for international growth and Finland's accession to NATO, the company will probably offer plenty of interesting international positions in the future.
– In recent years, the geopolitical situation has also increased my awareness of the significance of Patria's products have in the world, in bringing security, Vesterlund reflects.
– As a Patria employee, I look at the world from the perspective of how our products could safeguard peace in different ways, in a wide variety of situations and conflicts. It is inspiring.
Even though Joonas Vesterlund enjoys his work at Patria, he makes sure that work does not intrude into his free time.
– I still like to exercise to break up my routines. Trying to keep up with my 2-year-old child at the playground also does wonders to clear my mind.
Career highlights
| | |
| --- | --- |
| 2013 | Graduates from the University of Oulu, major in Production Engineering |
| 2014 | Joins Patria's Helicopters unit in Halli |
| 2018 | Appointed Project Manager at Patria's Estonian subsidiary Milworks |
| 2019 | Appointed COO of Milworks OÜ  |
| 2021 | Appointed CEO of Milworks OÜ |
| 2023 | Return to Finland, Key Account Manager in Global Division |
Meet the people of Patria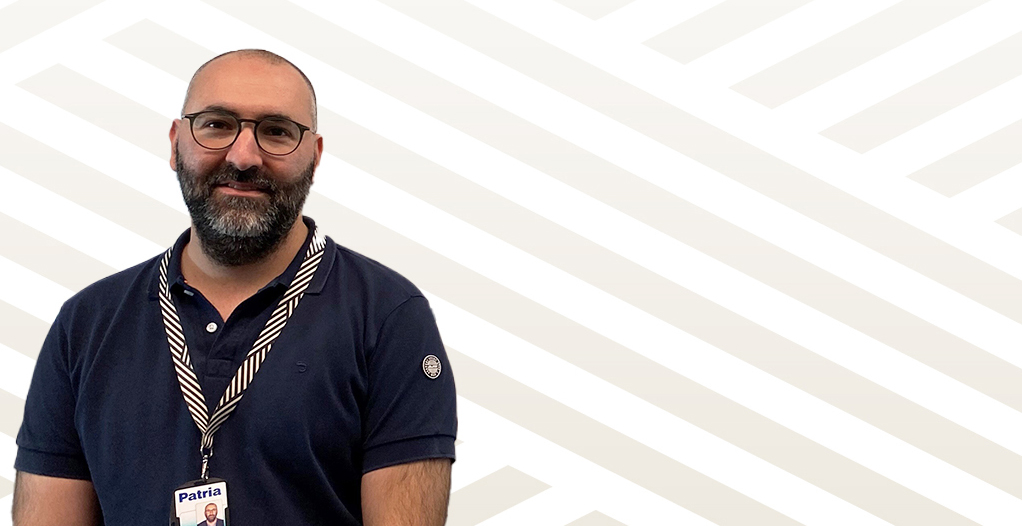 Meet the people of Patria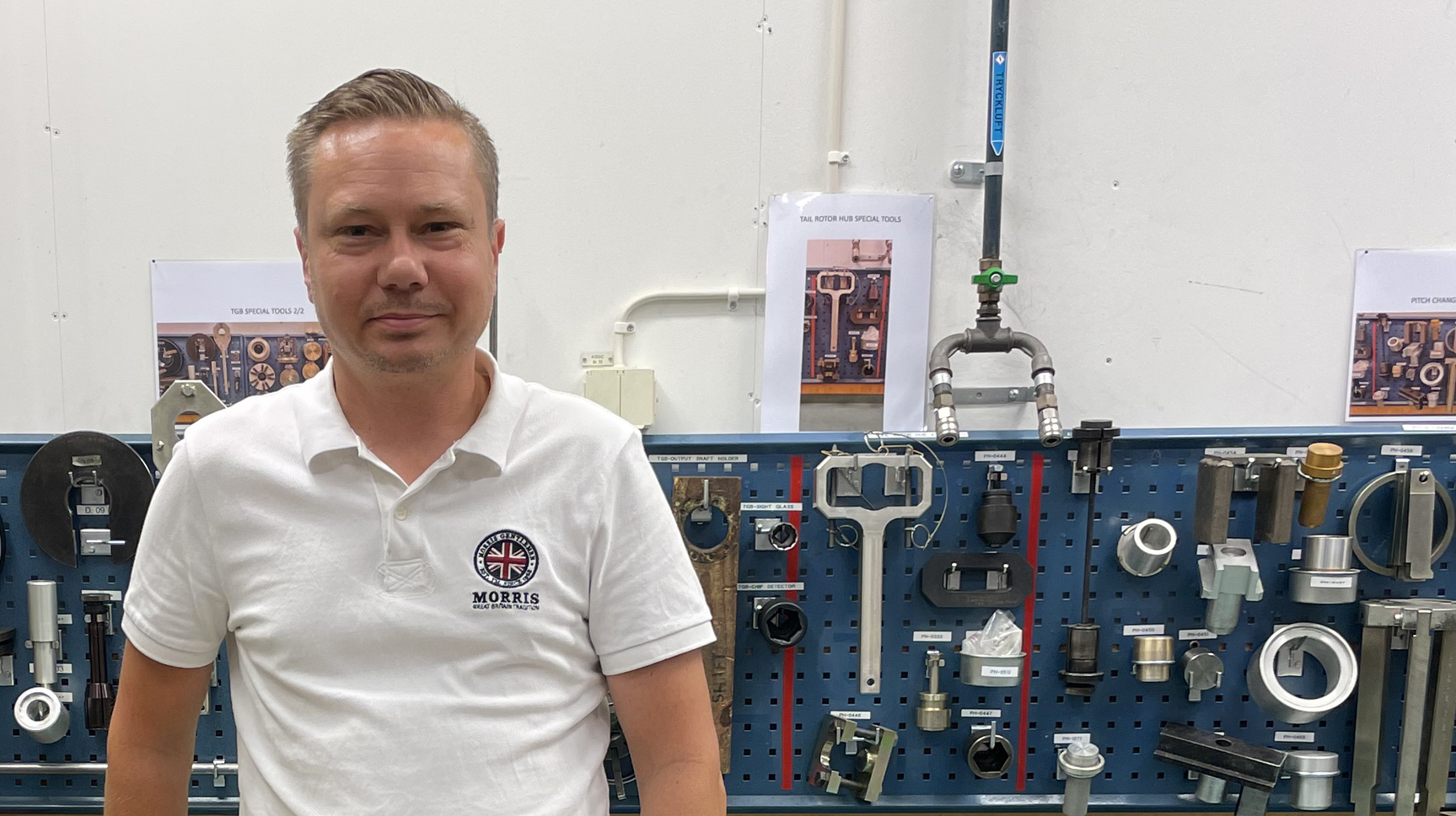 Meet the people of Patria