---
Senop redefines the use of Carl-Gustaf by introducing the first fully integrated fire control system AFCD TI
Print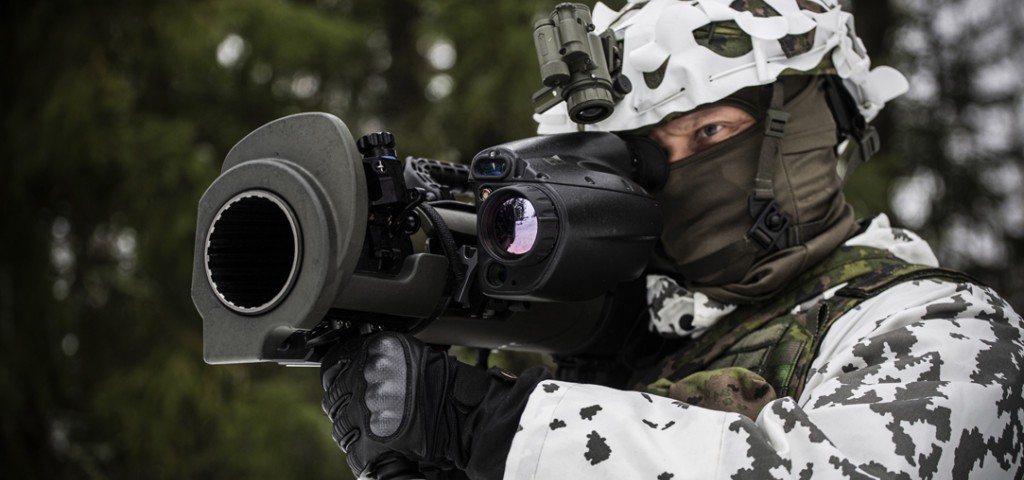 Senop set out on a mission in close co-operation with Saab to rapidly respond to the needs of Carl-Gustaf® users around the world by developing the Advanced Fire Control Device Thermal Imager (AFCD TI) for Carl-Gustaf M4, also known as M3E1 in U.S., and M3 man-portable, multi-role weapon systems.
After three years intensive development program Senop marks the latest technological leap by introducing the first fully integrated fire control system with 24/7 operational capability in one cost-effective solution with optimized usability.
"Carl-Gustaf is a world-leading weapon system within the support weapon category. We want to keep the system updated to meet users' increasingly demanding needs in the challenging battlefield environment. Carl-Gustaf M4 is the lightest iteration of the weapon and will offer further capabilities with its future munitions. In addition, the fire control system and 24/7 operational capability play an important role in the military kill chain. We are happy with Senop's cooperation on development of true integrated fire control systems for Carl-Gustaf," explains Michael Höglund, Head of the Ground Combat business unit at Saab.
AFCD TI is a smart sight that ensures an excellent first-round hit probability of both stationary and moving targets by using the parameters of the sight and weapon system. Sight is provided with ballistic calculator, laser range finder and both a day camera and a thermal imager in the same casing. AFCD TI is the lightest fire control system for Carl-Gustaf on the market. The device weighs only 1.5 kg and is designed and built to meet the highest usability requirements. For more information about the technical characteristics of the device, see the Patria Magazine article and brochure https://senop.fi/wp-content/uploads/senop-afcd-ti-mMOz749l.pdf. Also check out the product video https://youtu.be/VLdP2-_OpxI.
"We are proud to be part of building a whole new concept for all Carl-Gustaf users around the world. AFCD TI offers a number of performance-enhancing functionalities in one and the same device, which is a significant difference compared to a traditional day sight and Clip-On combination," shares Aki Korhonen, Managing Director of Senop.
The final qualification of the AFCD TI will be completed soon, after which this new capability will be available for all Carl-Gustaf M4 and M3 users. AFCD TI is also interoperable with AT4 weapon systems.
Senop builds new capabilities by tailoring solutions according to customer's specific needs and requirements. Senop's Defence & Security portfolio consists of high-performance image intensifiers, night sights, intelligent thermal sights, handheld target acquisition and observation systems, vehicle camera systems, hyperspectral cameras, and multipurpose container-based platform solutions.
Further information:
Aki Korhonen, Managing Director, Senop Oy, tel. +358 20 734 3500 (switchboard), [email protected]
Senop's advanced night vision solutions enable situational awareness as well as increased firepower and mobility. Senop provides high-performance night vision devices, intelligent sensor technology-based solutions and demanding system integration services for both defense & security and industry & research needs. Our high-tech products are designed, manufactured, and tested to ensure uncompromising reliability even in the most extreme conditions. Currently, Senop operates in four locations in Finland and employs nearly 60 specialists. Senop is a subsidiary of Millog Ltd. and part of the Patria Group.