Print
Markus Ojanperä has enjoyed working at Patria the past 20 years in international projects. The most rewarding things are long-term customer relationships and getting familiar with different organisational cultures. 
Markus Ojanperä, Patria's Service Manager,  works at Patria's site in Hämeenlinna. He spends a lot of time travelling and visiting international customers that being part of his job. 
– I am responsible for the after-service market which is offered to Latvia, Poland, Slovenia, and Croatia's defence forces who have acquired Patria's AMV and Patria 6x6 vehicles.
Patria's after-service market covers the maintenance, repairs, and spare part deliveries of armoured wheeled vehicles, in some cases also additional training related to the use of vehicles. 
The entity is also called life cycle support which in Ojanperä's opinion reflects well the long-term customer relationships. 
20 years of experience in Poland
Ojanperä has carried out his entire working career at Patria, working in various roles in vehicles.
–  Almost all departments in design and production have become familiar. For the past 20 years, my work has focused on international projects involving technology transfer and local production in a customer country - and now life cycle support services.
Poland has become familiar to Ojanperä since 2003. At that time, Patria's large-scale vehicle project began, with the Polish Defence Forces acquiring about 900 Patria AMV vehicles over two decades.
– I have been involved in various roles in the project, for example when manufacturing technology was transferred to Poland and local production was started. 
– Now I will continue working together with Poles in after sales services. Over the years, the cooperation has become well-functioning. The processes work well. 
Latvia is the newest acquaintance 
Long experience working in Poland has helped Ojanperä elsewhere even though every country has its own operational culture. Every customer's practices must be carefully studied, he emphasizes. 
The newest acquaintance to Ojanperä is Latvia, whose defence forces have ordered more than 200 Patria 6x6 vehicles from Patria. The first deliveries were made in autumn 2021, and most of the vehicles will be manufactured in Latvia.
Ojanperä is involved in supporting the Latvian Defence Forces in the introduction of new vehicles.
– In Latvia, it has been rewarding to start building secondary market services from a clean slate. This is where I have been able to draw on my previous work experience.
The most rewarding are different customers
International projects immediately peeked Ojanperä's interest two decades ago and, and motivation has remained high.
– Working with different customers is very interesting. My own worldview have been further broadened by long deployments abroad. I have lived half a year in Poland and Latvia. 
– It has been rewarding to get to know the people and see that things can be done in many ways, and none of them are better than the other.
The after sales services is an entity that combines Patria's strong expertise in various fields. For example, Ojanperä works closely with the Patrians responsible for vehicle warranty and spare parts deliveries. 
– Together we take care of the customer needs.
Ojanperä values a workplace where you can have an impact on what you do.
– At Patria, I have been able to modify my work duties and make the work look like my own within the given framework.
Meet the people of Patria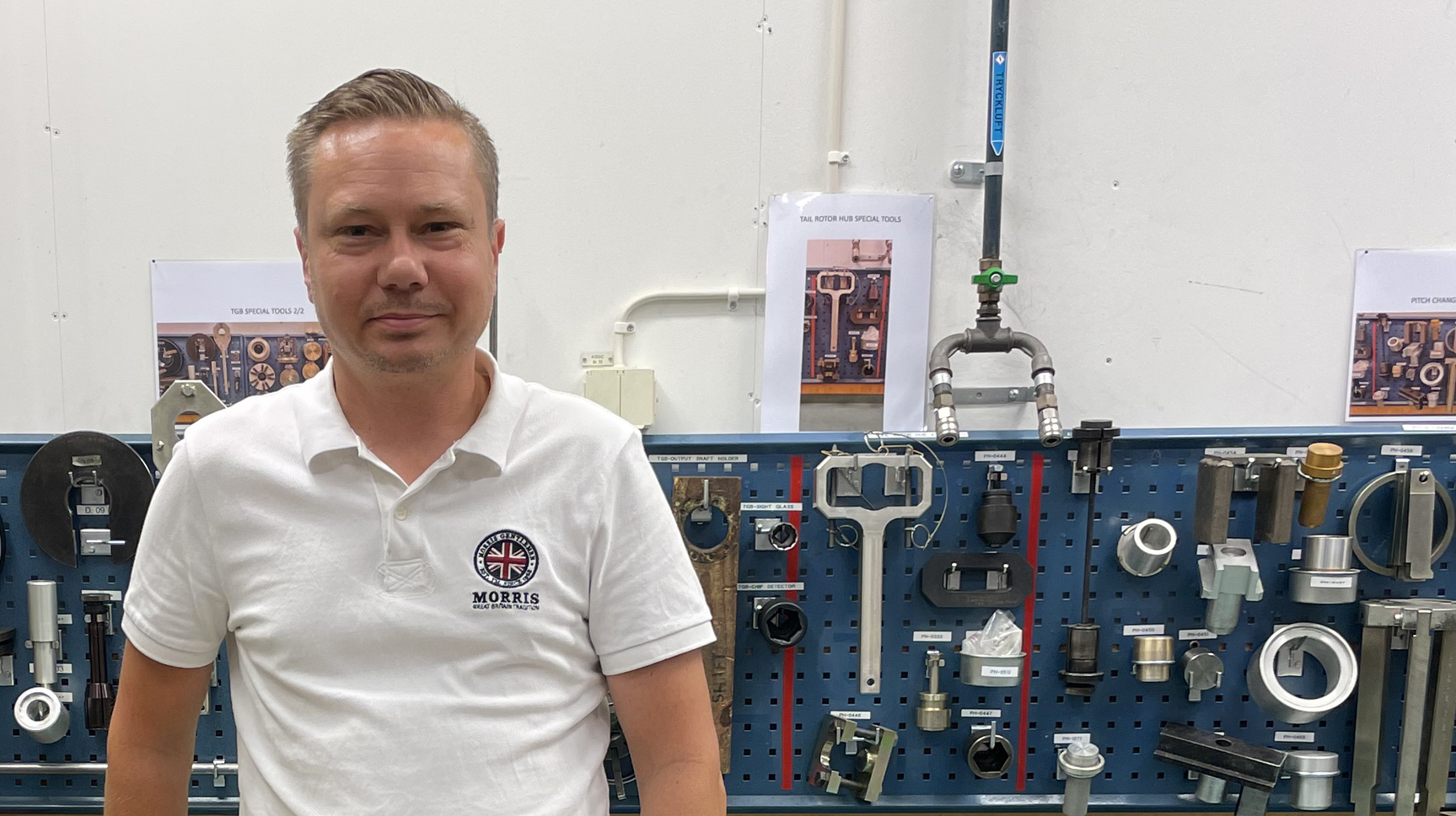 Meet the people of Patria

Meet the people of Patria