Print
Patria has improved its standing significantly in the most recent survey conducted by the employer branding agency Universum. While the current geopolitical situation has certainly played a part in raising Patria's profile, above all employer brand is and must be reflective of the organisation's genuine reality. On that front, Patria has been developing its employee experience ambitiously, listening to feedback from current and potential employees. The overarching aim is to ensure everyone can reach their full potential, which benefits the employees, organisation and customers alike.
In October 2022, the employer branding specialist Universum published the results of its latest annual survey. Universum surveyed over 9,000 professionals from 48 different fields for their thoughts on career prospects and various employers in Finland. Patria performed excellently, improving its ranking among all the assessed professional groups: IT, natural sciences and engineering. Among engineering professionals, Patria rose to the remarkable spot of 5th most popular employer. 
Anyone can formulate a great employer value proposition, but does that guarantee a solid brand?
"The essential element, in my opinion, is that the employee brand image must reflect reality. Within the organisation, we need to live and breathe the promises and propositions we message about," says Katja Viiankorpi, VP, People & Growth, at Patria.
A workplace where you make the difference
Patria's promise is to be a workplace that gives you everything you need to make a difference. At Patria, everyone is given the opportunity to influence their own job, and everyone plays a role in the team's shared success.
According to Katja, an organisation's ability to deliver on its employer value proposition is very closely linked to its organisational culture, and by shaping that culture, the organisation can make that proposition come true.
Flexibility and a good work-life balance are increasing in importance
Universum's summary of the results of this year's professional survey paints an interesting picture of what employees generally value most and what is now gaining more weight than before.
A competitive base salary and variety of assignments hold the top spots in terms of what the respondents valued the most, but close behind them in third place is flexible working conditions. Universum notes that the importance of flexibility and a good work-life balance are rising quickly up the list of employees' priorities. 
The trend of valuing flexibility and balance more is something that had also been noted at Patria before Universum's report was released. Katja Viiankorpi confirms that employees value a good work-life balance, and that questions concerning the subject also come up often in job interviews. Flexible hours, the opportunity to work remotely, working part-time on a temporary basis and various tailored and flexible solutions allow employees to reconcile their demanding jobs with their unique life situations. 
Culture is shaped on multiple levels
According to Katja, when an organisation approaches its employer value proposition with enough ambition and applies it to all its practices and processes, it becomes part of the organisational culture. 
"Whether we are talking about managerial duties, the work of a specialist or, say, the induction process of a new employee, the employer proposition needs to be seen and felt in a real, concrete way."
At Patria, this development work has been in progress for years and it is currently closely intertwined with the ongoing organisational changes and the company's new strategy.
"We also want to develop our working culture to respond to the new strategic challenges posed by the current geopolitical situation. This is something that needs to happen to ensure we can support and serve our customers, who have urgent needs we must answer to."
Universum's report also reveals the importance of good leadership. It demonstrates that trust in management and the vision of the workplace are the key differentiators between employees who are not planning to switch jobs in in the next four years and those who are planning to do so. 
"We have made and will continue to make significant investments in management training to further develop good leadership and working culture. This will help to ensure that employees are committed to Patria, improve their performance and increase well-being at work."
Getting expertise where it is needed
Breaking down the silos within an organisation has been the subject of much discussion for some time, and it is also at the heart of Patria's approach to utilising everyone's skills to the fullest and enabling everyone to achieve their full potential. 
"In the past, employees' identities have typically been strongly connected to a specific product. Now, we are working towards a mindset in which we are all part of the Patria family that makes the most of everyone's skills and offers career paths that extend across different products, services and organisations. Utilising our employee skills in this way will also benefit our customers."
"Identifying relevant skills and creating practical solutions for the matter still requires more work. Another idea we are working on is building internal and external talent pools. We want to stay in contact with people who have applied for vacancies so that we can offer them a position as soon as one that fits their profile opens up."
 
Ordinary people solve extraordinary challenges
With the recent changes in the world's geopolitical situation, Patria has arrived at one of the most significant turning points in its 100-year history. The company is meeting its customers' increased needs while simultaneously undergoing major internal development.
Skilled, capable and engaged employees are naturally at the heart of achieving this. The company continues to need new professionals – top professionals in their field, no less – and competition for top talent is growing continuously. 
"This serves to emphasise the importance of our existing employees' well-being even more and puts even more weight to the demand that our employee value proposition is felt on a profound level by them."
When you ask the Patrians about their work, they often put much weight to its meaningfulness. In recruitment, this is a factor working in the company's favour, but Katja has also noticed that it can be a source of hesitation.
"In 2017, we asked students if they were interested in working at Patria but had not applied, why not? One of the leading reasons was that students felt Patria was doing such important, meaningful things that they felt their competence will not be enough to join such an organisation. That they felt they might not have what it takes."
This is why Katja wants to remind that, at Patria, ordinary people solve extraordinary challenges. Everyone takes care of their own job, offering their own valuable contribution. Working together, as one team, magnificent things are accomplished by ordinary people.
"At the same time, you get the chance to be part of something bigger. All of us Patrians feel privileged to be part of this unprecedented moment in Patria's history. We are all getting the opportunity to make our own contribution to the historic story of world defence at this pivotal moment in geopolitics."
Meet the people of Patria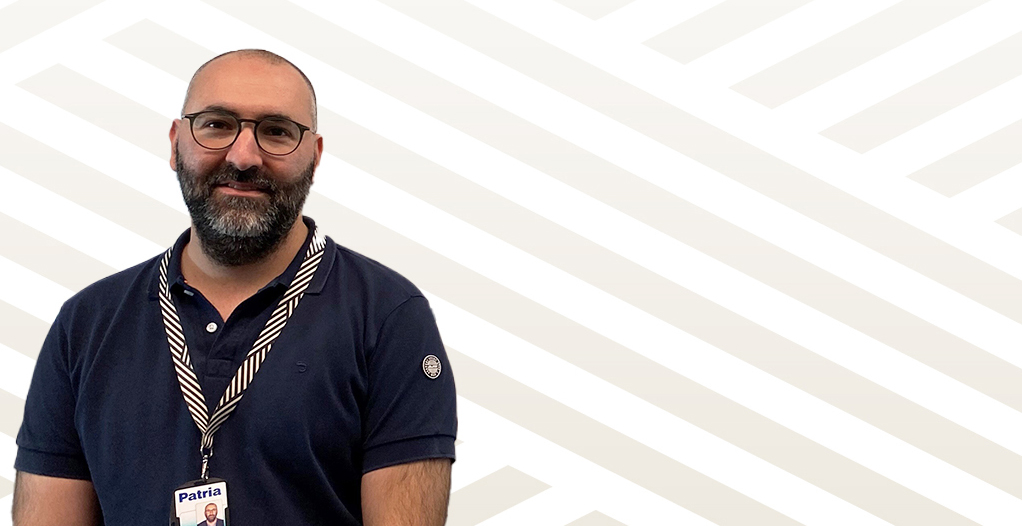 Meet the people of Patria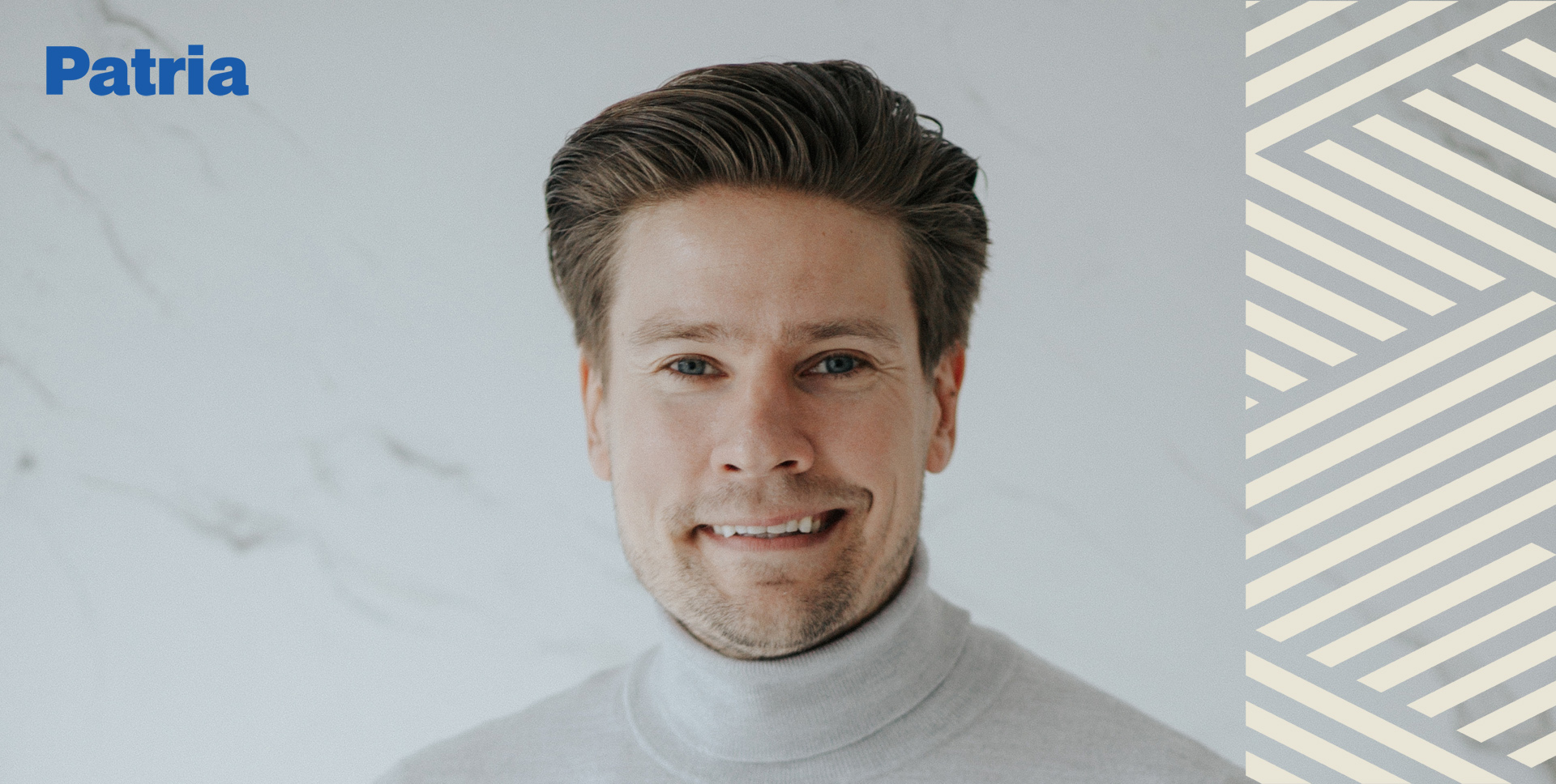 Meet the people of Patria