Print
Patria's Pasi Rajala is Finland's most experienced Hawk pilot in terms of flight hours. He now trains future Air Force fighter pilots on a simulator.
Text: Matti Remes Photos: Pasi Rajala
Many little boys dream of becoming pilots – but ending up in this profession is often the sum of many coincidences. That was also the case for Pasi Rajala, a flight instructor at Patria – his road to military aviation started during his conscript service at the Air Force Academy.
He was selected to the Air Force NCO course – in addition to studying basic military skills and flight theory, he got to fly on a Vinka elementary training plane.
"Before that, I knew nothing about flying. As a kid, I was more interested in electronics and mopeds," says Rajala.
After the NCO course, he was admitted to the Air Force pilot programme and then – after passing strict selection criteria and training –became a military pilot in the Air Force. In the early 1990s, Rajala flew MiG-21 fighters – the predecessors of the current Hornets – in the Karelia Air Command for around four years.
"In 1996, I graduated as a flight instructor and continued to serve in the Air Force as a full-time instructor on Hawk jet trainers. I felt that teaching was my calling."
Patria is responsible for elementary education
In addition to countless training flights, Rajala became familiar with Hawk aircraft on hundreds of maintenance test flights, which ensure the functionality of aircraft systems.
In 2015, he hit the mandatory retirement age for pilots. Patria then asked him about whether he'd be interested in continuing to provide flight instruction using simulators at Tikkakoski.
Patria provides the Finnish Defence Forces with elementary pilot training as a service that covers flight instruction and the maintenance and upkeep of training aircraft.
Rajala and two colleagues are responsible for HW1 training. Lasting around one year, this training first goes through all a pilot needs to know about the technology and characteristics of the Hawk on a theoretical level. Then the students move on to flight, both on simulators and real aircraft.
"The training flights constantly step up the challenge level. Emergency procedures training is an important part of the programme."
Cost-effective training on a simulator
Almost 50 per cent of HW1 training flights are completed on a simulator. Rajala says that this is a cost-effective means of providing high-quality training.
"Earlier, we used to fly much more on real planes, but now we can carry out the same training on state-of-the-art simulators."
After HW1 training, the Air Force selects pilots for HW2 training, which lasts around two years.
"All in all, Hawk training takes three years. After that, the pilots who have passed a stringent screening process continue their training as fighter pilots in the air commands.
Patria's simulator instructors are largely responsible for the emergency procedures training of all Air Force pilots and flight instructors.
Rajala believes that the most important attributes of a military pilot are the ability to prioritise and the three-dimensional visualisation of the operating environment. During a flight, the pilot must be able to process and utilise a massive amount of information at the right time.
"At each moment, a military pilot must be able to focus on the most essential things for keeping himself alive and the equipment in condition and completing the mission.
5,000 flight hours completed on Hawks
Like Rajala, his two colleagues are former pilots with long careers in the Finnish Defence Forces. The most rewarding aspect of teaching is sharing his own expertise and experiences with younger pilots.
"During training, you can live in the moment with the student – to give helpful tips, while being demanding. It's a pleasure to see the trainees learn and develop."
It's important for simulator instructors to retain a good feel for flying in order to keep their know-how up to speed and to be able to emphasise the right things during training.
For this reason, Rajala still completes the fitness tests for pilots, which allows him to participate in ordinary Hawk flight service. This helps him to keep his skills sharp in a real environment.
He completed one such flight in early November when he broke the milestone of 5,000 flight hours on Hawk aircraft. Flight hours include hours clocked on both aircraft and simulators.
"As far as I know, 5,000 hours is more than anyone else in Finland."
Aviation is a major presence in Rajala's family. Pasi's eldest son became an aircraft mechanic working on Hornets and Hawks. His younger son flies a Hornet.
"I was involved in my son's Hawk simulator training. According to the feedback, I was a strict instructor. I didn't give him an inch of slack, even though I was training my own son."
READ MORE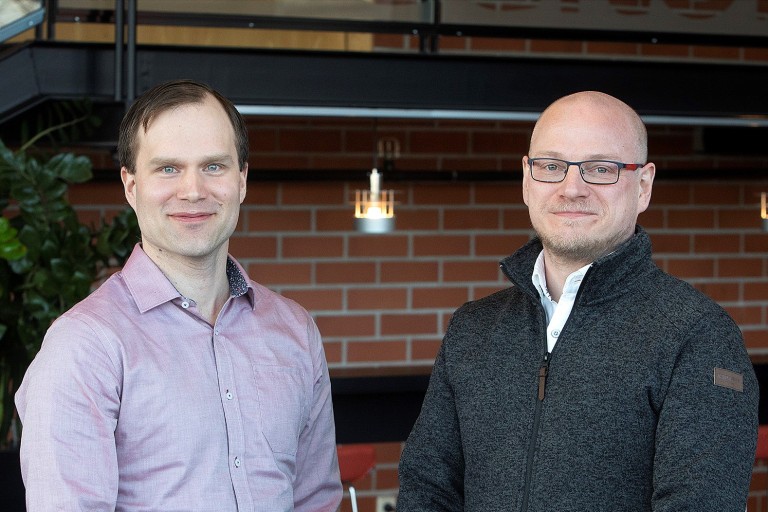 - 25.4.2022
Patria invests in new AI expertise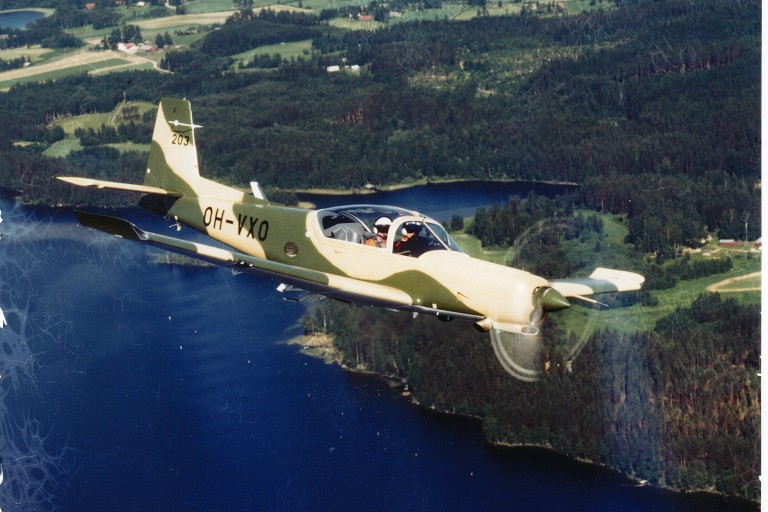 - 8.12.2021
A dyed-in-the-wool prop plane man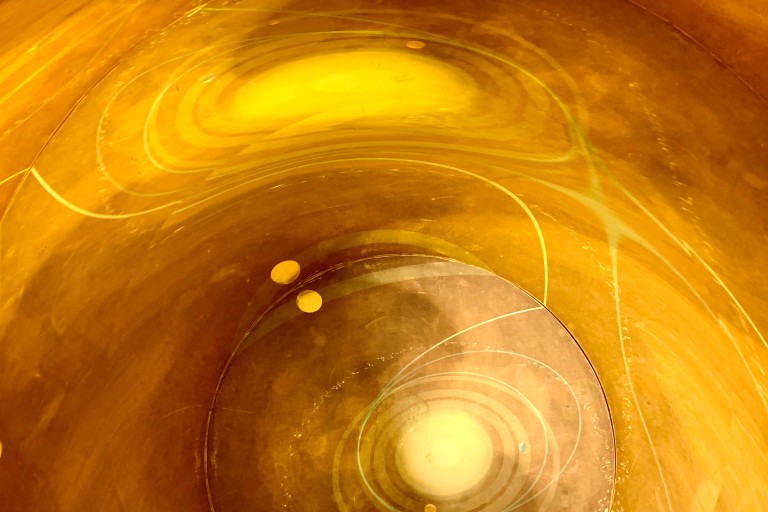 - 17.11.2021
Investigating the secrets of the universe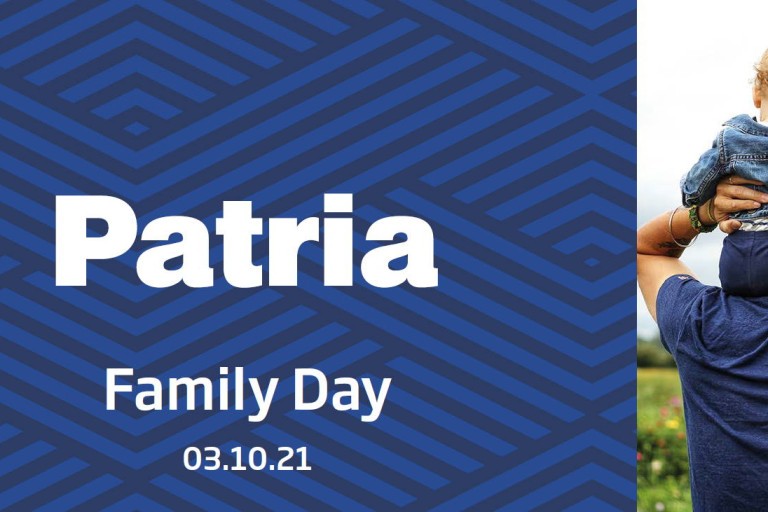 - 9.11.2021
Family Day at PBEC