---
Patria OPTIME ensures fleet performance in all conditions over the entire lifecycle
Print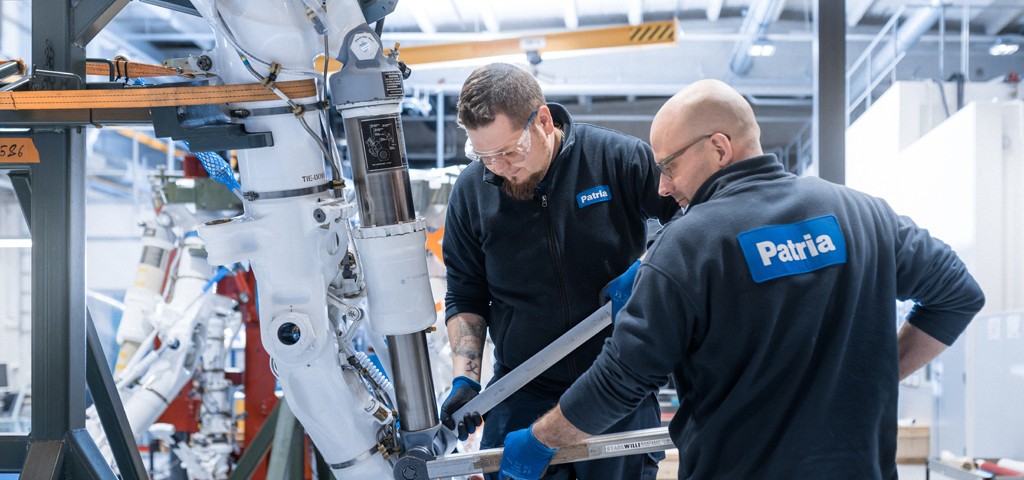 Patria launched a new service concept Patria OPTIME at IDEX. The new concept combines robust engineering and maintenance expertise with data analysis in a unique way for the sustainment of various kinds of fleets. It ensures that customer fleets are always ready for operations – with optimal costs.
Patria OPTIME is a modular service model that is always tailored and scaled according to the needs of the customer – from a single fleet to broader combination of fleets in different operating environments on land, at sea and in the air.  Patria OPTIME covers a broad range of services and solutions impacting the fleet availability, such as fleet maintenance, upgrade and modification projects and needed integrations in the later stages of the lifecycle as well as supply chain management and training services. Patria OPTIME is not limited to specific assets made by certain original equipment manufacturers.
Patria OPTIME combines top-notch engineering expertise with efficient data utilization in a unique way for the sustainment of military equipment. It is a data-driven concept, which ensures the performance and cost-effective operation of the fleet. In the centre of the concept is data collection from the fleet usage and maintenance. This leads to analysing and combining the data to boost the efficiency of maintenance work, improve predictability and produce alternative scenarios for decision-making purposes.
One of the key benefits of Patria OPTIME is support for the security of supply. Even during a crisis, the customer can count on Patria's support. 
Patria OPTIME also covers the management of fleet MRO supply chains, as required by the customer. Data analysis makes it possible to anticipate the future need for spare parts and to optimally plan the deliveries and storage of these parts.
Patria OPTIME is set up in phases together with the customer. The specification of the Patria OPTIME solution begins with an assessment of the current state of the customer's operating environment, equipment and sustainment solution as well as the requirements set for them. 
Patria OPTIME ensures the performance of different kinds of fleets in all conditions over their entire lifecycle. 
Further information: [email protected] 
Kari Vertanen, Senior Vice President, Fleet Availability, Patria,
tel. +358 40 869 4312, [email protected] 
More information: 
Patria material bank at: www.patriagroup.com/newsroom/images    
Read more in the Patria Magazine's Optime article
More info about our products and services
Patria is an international provider of defence, security and aviation life cycle support services, pilot training and technology solutions. Patria provides its aerospace and military customers with equipment availability, continuous performance development as well as selected intelligence, surveillance and management system products and services. Patria's mission is to give its customers confidence in all conditions, and the vision is to be the #1 partner for critical operations on land, sea and air. Patria has several locations including Finland, Sweden, Norway, Belgium, Estonia, the Netherlands and Spain. Patria employs 3,000 professionals. Patria is owned by the State of Finland (50.1%) and Norwegian Kongsberg Defence & Aerospace AS (49.9%). Patria owns 50% of Nammo, and together these three companies form a leading Nordic defence partnership. 
www.patriagroup.com