---
Former Finnish rally driver Markku Alén tested Patria 6x6 vehicle – Teknavi program to be aired on MTV3 channel on Sunday
Print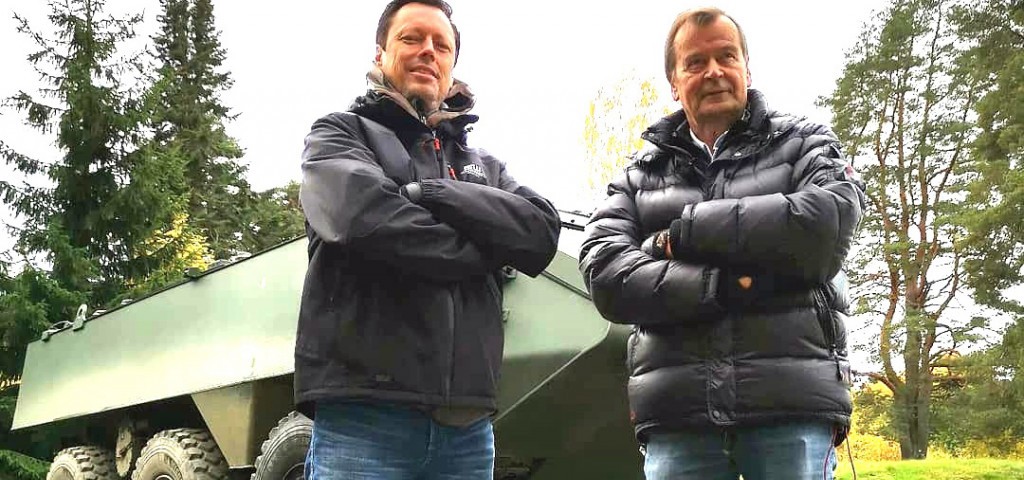 The former Finnish rally driver Markku Alén gave a trial run for Patria's 6x6 vehicle for the tv program Teknavi, to be broadcasted on Sunday the 10th of November at 22.35 on MTV3 channel. The program was filmed at Parolannummi area, where the former World Champion was offered new experiences with the vehicle.
Patria's team from the Land business unit have participated the program in the background. Patria's goal is to share the top-notch qualities of the vehicle with the public such as the chassis performance, torque output, maneuverability performance in the challenging terrain and product development. Teknavi crew was most certainly impressed of all the above mentioned. They also clearly understood that this vehicle is not a new Pasi as an XA185 vehicle was used as a comparison in the filming.
As the program will be subtitled for the YouTube, also international coverage is to be obtained. The program will also be replayed several times during the next six months.