Print
David Schreiber got the opportunity to gain international work experience when Patria acquired a Belgian company specialising in servicing, repairing and maintaining military aircraft engines in June 2019. Only a few weeks later, David packed his bags and moved with his family to Finland to work as the VP Business Controller of the International Support Partnerships business unit.
This new job was a lottery win for Schreiber, as he had always wanted to work abroad to gain more extensive international experience.
"Finland has a good reputation, which was helpful to convince my family to move with me. However, I must admit that we haven't spoken too much about the Finnish winter... but based on what I have seen so far, Finland is such a sunny country!"
Schreiber has already done many kinds of things in his studies and career. International experience was the logical next step in his rapid career advancement.
"From a professional background, I followed a rather usual path. After graduating with my Master's in finance, I first worked as a financial auditor, and quite quickly moved up the ladder to CFO."
David says that it's important for a VP Business Controller to be honest and passionate about the work. As his particular strength, he mentions the ability to describe the realities hidden behind the numbers and to create development solutions based on them. In his own work, he is inspired by the opportunity to change things for the better for everyone.
"As an employee, I'm direct, impatient and demanding but will also do my best to operate in a friendly environment and I'm never against a good joke or an anecdote to ease the atmosphere."
His work at Patria has got off to a good start.
"My experience of Patria has been very positive so far. I was warmly welcomed at my new workplace and my colleagues have been open to my new ideas."
"It didn't take long for me to get the impression that Patria is an excellent employer, with skilled and committed people!"
 
Meet the people of Patria

Meet the people of Patria

Meet the people of Patria

PATRIA MAGAZINE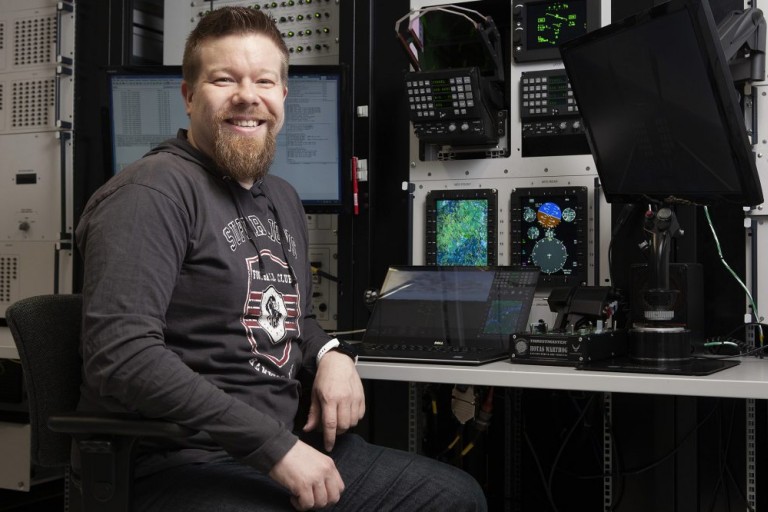 Proud of my work
Software developer brings Hawk aircraft into the LVC era