Print
Senop has developed a system platform named Arctic Fox for container-based command systems. The strengths of the new system include mobility, safety and multiple use.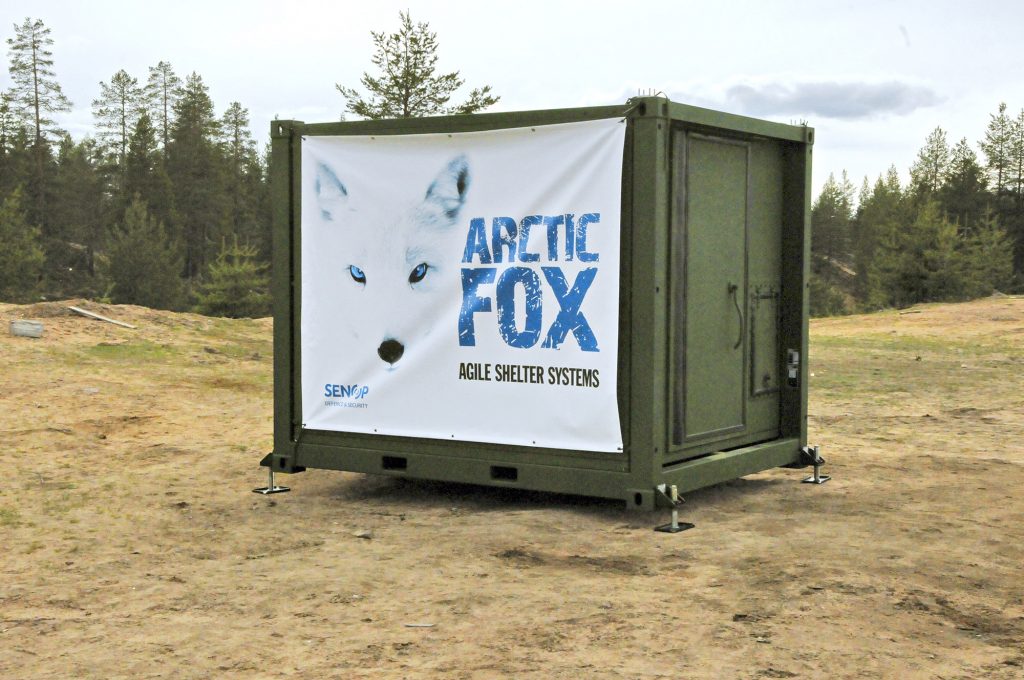 Senop Oy, part of the Patria Group, introduced a new product named Arctic Fox in June. Arctic Fox is a system platform with standard container dimensions intended for multiple use.
"For example, Arctic Fox can house a fire control centre, a platform for electronic warfare systems, or various surveillance systems. It is also suitable for use as command post on tactical level," says Tuomas Uusikaup­pila, Director of Integration Business Unit at Senop.
The light structure enhances mobility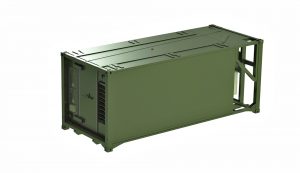 The new product was born as a result of a long and thorough product development process. Three key criteria were set for Arctic Fox. The first was maximum mobility.
"Thanks to material selection and precise structural planning, we were able to make the system platform extremely light. Arctic Fox is made of aluminium, which reduces its total mass. Shelter solutions competing with Arctic Fox are often made of steel," Uusikaup­pila says.
Arctic Fox can be rapidly relocated using a range of vehicle options.
"Excellent mobility adds to the versatility of the solution and makes it a more difficult target for the enemy, which improves its overall protection."
Safety is an overriding concern
Another key criterion in development is safety. Uusikauppila says that CE marking will be obtained for Arctic Fox, in addition to verified MIL and STANAG requirements.
"It is also important for users that conditions in the shelter remain constant irrespective of the weather. The shelter system is designed for use in outside temperatures ranging from -40 to +55 °C," Uusikauppila says.
The product must also provide protection against external threats. Arctic Fox is EMP protected against electromagnetic jamming. Based on customer needs, the shelter can also be equipped with ballistic protection and NBC filtering, for example.
A system platform with many uses
The third key feature of Arctic Fox is its agility. This product can be used in extreme conditions ranging from Arctic frost to tropical equatorial heat.
Depending on the shelter's use, its size can be changed flexibly.
"The standard solutions in our product family are the 10- and 20-feet products. In addition, we can manufacture customised products quickly and cost-efficiently owing to the modular structure of the shelter system."
Uusikauppila says that the shelter system is highly adaptable to the needs of a variety of users.
"In addition to providing a fire control centre, command post etc., Arctic Fox can be used as a protected and safe communication link, for example. The interior of the shelter can be equipped with racks, worktops, storages and other infrastructure. The shelter can be operated while being transported."
According to Uusikauppila, testing and verifying the product develops trust in it.
"We are in the process of completing the testing of the product, and are ready to begin deliveries to customers in early 2017."
Arctic Fox is intended for
the international market
The first deals for Arctic Fox have already been signed. Senop is also engaged in follow-up negotiations with several other customers.
"In addition to the system platform, we can offer a comprehensive service under which the shelter can be equipped with everything that the customer specifies, including electric power distribution, communication network and operator worktops. We have more than twenty years' experience in the delivery of such systems."