Print
HUSKY Fire Control Thermal Sight, developed by Senop, is designed and manufactured in Finland. Only some of the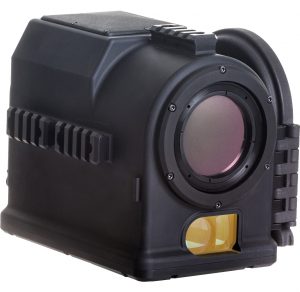 components are of foreign manufacture. Suitable for grenade machine guns and similar weapons on account of its technological characteristics, this thermal sight considerably improves the accuracy of rounds.
At a single press of a button, HUSKY sight takes a measurement of the target, drawing the aiming dot on the display that is rapidly calculated by using distance of the target, ammunition's ballistic tables, measured terrain angle, temperature and wind.
The design and software development, as well as electronics and optics of HUSKY sight, manufactured at Senop's Lievestuore unit, represent the best in Finnish know-how.
Uncooled thermal camera ­technology brings added value
Both HUSKY sight and LILLY use the same Polar Bear thermal core which is based on uncooled technology.
"Thanks to this technology, we can manufacture devices that are smaller in size, require less maintenance and have life-cycle costs that are smaller than cooled thermal cameras," says Timo Mikkonen, Senop's product manager.
In addition to the Finnish Defence Forces, Senop has tested the HUSKY sight with ordnance manufacturer Nammo. Nammo manufactures smart ammunition for grenade machine guns, the detonation of which can be timed precisely. Smart ammunition equipped with a time fuse can be directly programmed from HUSKY sight's user interface, improving the sight's usability.
Customisation according to ­customer needs
Product development of the device is based on customers' wishes. The market has been lacking an ergonomic and easy-to-use thermal sight which can also be flexibly customised for customers' needs.
"On account of being Finnish, this sight will have a more varied international market, as sales will not be restricted by components subject to US export licensing, for example," says Mikkonen.
The HUSKY sight can easily be mounted on weapons of different types. The sight's software can be customised to include the ballistic information of the ammunition used by the customer. Following versatile testing, the characteristics of the device have been fine-tuned to better meet customers' wishes.
Introduced at DSEI 2017, this innovation attracted a great deal of interest from the industry's stakeholders, which bodes well for future demand.