Print
CANDL (Compact Airborne Networking Data Link) is expanding Patria's portfolio of networking data links.
It is designed for communications requiring high reliability such as Unmanned Aerial System (UAS) payload and control data.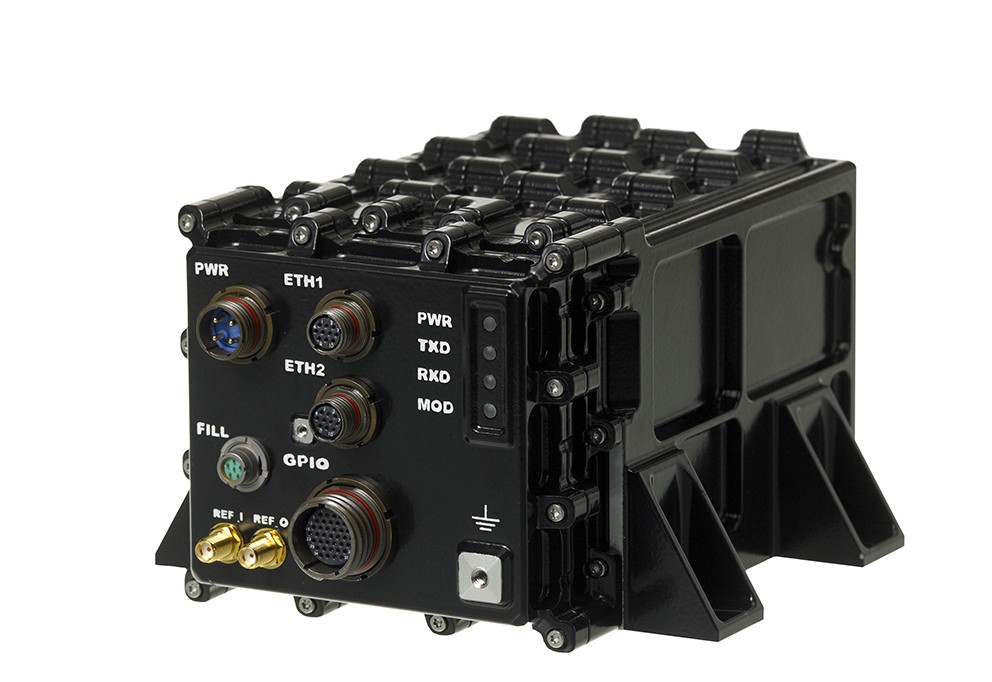 CANDL provides 8Mbit/s data rate with additional safety features for command and control information, motion video and digital voice capability all integrated in one Software Defined Radio (SDR) based compact airworthy terminal.
CANDL enables long range air-to-air and air-to-ground networking as well as relaying for beyond line-of-sight capability. Operating frequency range covers feasible bands for both military and civil UAS applications.
In addition to CANDL, Patria's networking data link product portfolio includes MPNDL (Multi-Purpose Networking Data Link), that was verified on-board an actual UAS system in 2012. By combining secure command and control capability and higher data rates in a single, yet compact housing, CANDL is responding to growing data link needs of e.g. Vertical Take-Off and Landing (VTOL) UAS market.
CANDL-terminal
Size: 110 x 175 x 100 mm
(3.9 x 4.3 x 6.7 in)
Weight: < 2.5 kg (5.5 lbs)
Power: typical < 50 W
Conduction cooled
Designed for the most demanding environmental conditions including high speed aircraft
Optional internal COMSEC module
This article was published in the Patria magazine in December 2014.