Print
At the Communication and Interaction Workshop, arranged by the City of Vantaa, dozens of young people are working on an animated film telling the story of the Myrksy aircraft and how it was designed and constructed during the war. This film is part of the Myrsky restoration project whose principal sponsor is Patria. Workshop participants are unemployed young people, most of whom lack vocational training.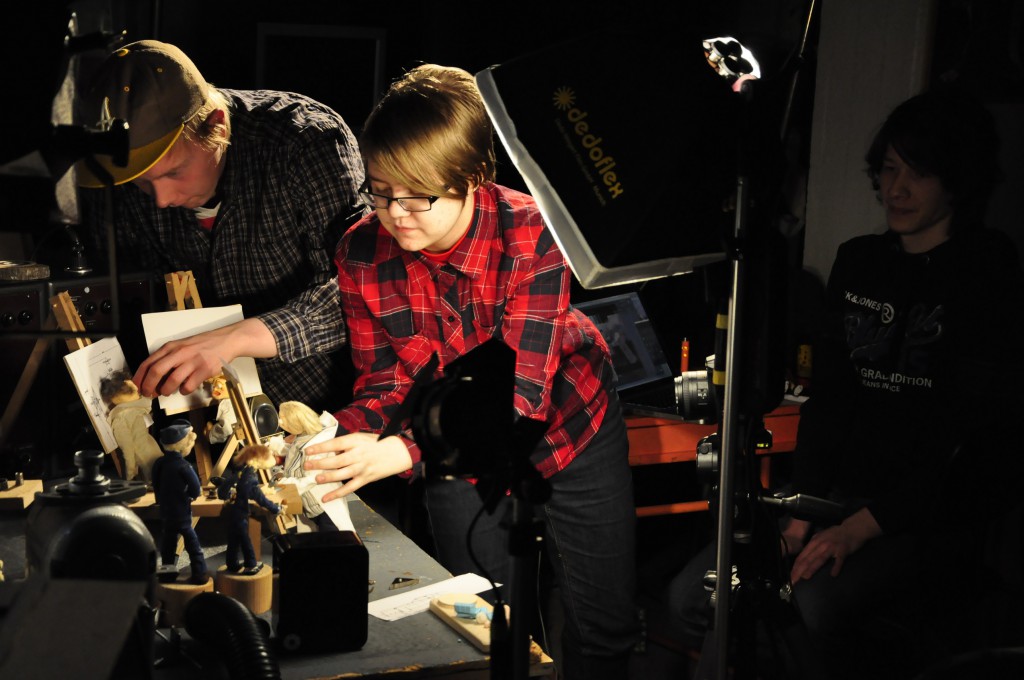 "Our animated film, which recounts the planning and construction of the Myrsky fighter during the war, has been under preparation since last autumn. The content of the film is fiction based on fact," says workshop instructor Soili Pentikäinen.
The workshop is intended to cover a brief period, amounting to half a year, in a young person's life. In the workshop, young people will receive guidance on planning their studies and will learn a variety of skills useful in working life.
"Many of these young people will apply for a study place at an educational institute providing media and gaming training. Making an animated film provides an excellent foundation for designing games, as both involve a process of creating an entire world based on an associated story which describes the world in question. We are also involved in the joint application process for study places and visit schools and workplaces," remarks Soili.
Participation in teamwork based on each participant's skills
Soili reveals that 20-year old workshop student Vili Virtanen has excellent skills in animation creation. He has an eye for what a dummy's movements and gestures should look like when the pictures are shown in animated form.
"The shooting of the film began at the same time as I joined the workshop in December. Dummies and props had already been prepared before that. In addition to shooting the film, we also recorded the sound for it and prepared posters. We have a script for the film, but it is being modified as we shoot, based on our shared ideas. This project is simultaneously teaching us teamwork skills," says Vili.
Many of the young people are particularly interested in creating the sound for the film.
"It is interesting to explore how sounds can be created. Sometimes, a realistic sound does not work in a film. If you have been involved in the creation of an animated film, you will watch and listen to it in a completely different way. I would like to enter media studies, and joined the workshop in the absence of other options," 24-old Janne Valtonen says.
The animated film is being created at the Vernissa cultural centre for children and young people, under the guidance of arts instructor Tuomas Heimala. Two former workshop participants, one of whom is 25-old Anton Lampi, are on a work try-out at Vernissa. He is also interested in working with sound.
After the young people now working at Vernissa complete their workshop training period, the next participants will take over the making of the animated film. The film, which is approximately six minutes in duration, will be shown at the Myrsky exhibition in the Finnish Aviation Museum, and at various film festivals.